In a disturbing oversight, the White House's media team earlier today inadvertently disclosed the identities of members of America's elite "Delta Force" (Combat Applications Group, or CAG) in an uncensored photograph posted on social media.
The photograph, which showcased the collaboration between U.S. special forces and Israeli forces during a hostage rescue operation, was uploaded to the official White House Instagram page. Initially meant to showcase the bond and joint efforts between the two nations, the photo unfortunately became a matter of concern due to the unintentional exposure of the special forces team involved in the sensitive operation.
The Instagram post, shared by the White House, was removed approximately an hour after it was posted. By that time, however, the damage was done. The photograph had already garnered hundreds of thousands of views, making the identities of these special operators vulnerable.
This was the now deleted Instagram post from the White House, which was posted uncensored. @samosaur added the black squares in his post calling out this major OpSec blunder.https://t.co/SrE7YJdnBs

— Bill Melugin (@BillMelugin_) October 19, 2023
National correspondent, Bill Melugin, was quick to shed light on this significant oversight by the White House media team, quoting an official statement from the White House which acknowledged the mistake.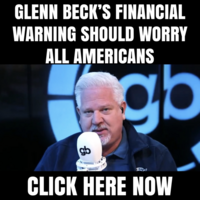 The White House statement reads: "As soon as this was brought to our attention, we immediately deleted the photo. We regret the error and any issues this may have caused."
The Biden Administration, already under scrutiny for various foreign policy decisions, now faces further criticism for the slip up.
REACTIONS:
They should have blacked out their tattoos as well.

— RJ1979 (@RJ1979_) October 19, 2023
*Elections have consequences.

— 🌵🍊☠️ Debbie ☠️🍊🌵 (@lhpanthermom) October 19, 2023
The adults are back in charge, folks.

— MoronicHeadline (@MoronicHeadline) October 19, 2023
It was an accident, right? Right? Right🙄

— bulldogbytes (@daltonposse) October 19, 2023
Just ridiculous to make such a gross mistake. This regime is beyond feckless.

— Dawgs Back (@Dawgsback2) October 19, 2023