According to a White House official, chief of staff for Vice President Kamala Harris, Tina Flournoy, who has held the top post since Harris entered office, is leaving the Biden administration. This is the latest in a series of Harris staff departures that began after reports of turmoil in the vice president's office.
WATCH THE VIDEO:
Vice President Kamala Harris' chief of staff Tina Flournoy is leaving her position after 15 months — joining a growing list of Harris aides who have called it quits over the past year. Flournoy led Harris' team through a turbulent period punctuated by reported tensions with West Wing staff and vexing tasks given by President Biden to his No. 2., such as reducing illegal immigration and passing federal election reforms.
Lorraine Voles will be Flournoy's replacement. Voles is a Harris senior adviser and former communications director to Vice President Al Gore and Hillary Clinton.
Flournoy is a "valued advisor and confidant" and a "tremendous leader for the office", as Harris called her in a statement, per report.
"From day 1, she led our team during a historic first year as we made progress rebuilding our economy here at home and our alliances around the world. Tina is the consummate public servant and I will continue to rely on her advice, counsel and friendship," said the vice president.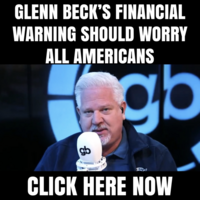 Chief spokesperson and senior adviser to Harris, Symone Sanders, resigned at the end of last year, and will soon host a television show on MSNBC. Harris' communications director, Ashley Etienne, stepped down earlier and was later replaced by Democratic communications aide Jamal Simmons as part of a larger communications overhaul.
The "grueling and exhausting" nature of the positions were the explanations for the exits, as The White House pointed out. CNN quoted anonymous sources, among reports last year, describing "exasperation and dysfunction" in the vice president's office.
An intense pushback was provoked from the administration after that report.
In comparison to Biden's approval ratings, Harris's ratings have consistently polled lower. A poll taken in January found 32% approve of her job as vice president, compared with 47% who disapprove.