Vice President Harris' husband Doug Emhoff told a group of Jewish leaders that America is lucky to have the "steady leadership of Joe Biden and Kamala Harris" in the wake of the Hamas-led terrorist attacks that have killed more than 1,000 Israelis.
President Biden addressed a group of Jewish leaders at a roundtable discussion on Wednesday in order to affirm the administration's support for Israel following the attacks. The president was joined by his national Security Advisor Jake Sullivan, homeland security adviser Liz Sherwood-Randall, domestic policy adviser Neera Tanden and senior adviser on public engagement Steve Benjamin at the event.
Emhoff, who has who is Jewish and has led the administration's public efforts to curb antisemitism, also delivered remarks.
"You're all hurting. The entire Jewish community is hurting. I'm hurting, we grieve with you, we stand with you," Emhoff said.  "But thank God we have the steady leadership of Joe Biden and Kamala Harris during this unthinkable time in our history. Their moral compass, their calm, empathy are what we need in this time of crisis. And we saw that yesterday when President Biden, with Vice President Harris and Secretary Blinken by his side, powerfully addressed the nation and made clear to the world that Israel has the United States' unwavering support," he continued.
"Our president and vice president are making sure Israel has what it needs to defend itself. We are grateful for their leadership and support for Israel at this exceptionally difficult time."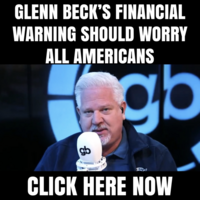 President Biden faced criticism over the weekend after he failed to make a direct statement for more than 24 hours. The president instead hosted a "fall barbecue" at the White House as Secretary of State Anthony Blinken confirmed reports that an unknown number of Americans had been killed.
As of Wednesday evening, the number of Americans killed in the attacks has risen to 22 while a number of additional American citizens remain missing.