If there are any individuals out there who are not totally alarmed by the fact that it seems we have two of the most intellectually challenged individuals who have ever walked the face of the earth running this country, please tell me what kind of medication you are on and advise me as to how to go about getting a prescription.
I would rather have an entire government run by clones of Forrest Gump than the two individuals we have in office now.
A recent example of the kind of idiocy I'm talking about comes from a story by the Daily Wire that reports on how critics have shredded Vice President Kamala Harris over the weekend for a video that's circulating where she claims that no one should go to jail simply for smoking marijuana.
"Harris' remarks came on the heels of President Joe Biden's Thursday pronouncement declaring mass pardons for thousands who have past federal convictions on drug charges — and flew in the face of her record as a prosecutor in California," the Daily Wire said.
VP HARRIS: "Nobody should have to go to jail for smoking weed." pic.twitter.com/yHDGeUyQ9e

— Breaking911 (@Breaking911) October 9, 2022
"And speaking of the system of justice," Harris said, kicking things off. "We are also changing — y'all might have heard that this week — the federal government's approach to marijuana."
The crowd cheered, which spurred Harris to continue, saying, "Because the bottom line there is nobody should have to go to jail for smoking weed."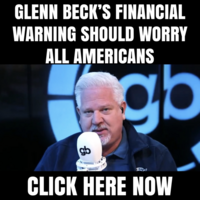 John Dennis, who is currently serving as the San Francisco GOP Chairman and is challenging House Speaker Nancy Pelosi for her seat in the House, called out Harris in a tweet, going on to say, "Shameless. As California Attorney General Harris sent people to jail for …smoking weed."
"The hypocrisy is staggering," actor Matthew Marsden stated.
U.S. Senate Candidate Mark Meuser (R-CA) noted: "Clearly, Kamala has forgotten her legacy in California."
"REMINDER: Kamala Harris has sent at least 1,560 people to prison for marijuana-related offenses," Steve Guest, special communications advisor to Senator Ted Cruz (R-TX) posted on Twitter.
"Kamala Harris comes out against Kamala Harris," Dan King tweeted.
"Now … people can change. But this still funny," O'Shea Jackson posted on Twitter.
Now….people can change. But this still funny https://t.co/zALOfoc1v7 pic.twitter.com/Rm1dCr8m9F

— Stone Cold Shea Jackson (@OsheaJacksonJr) October 9, 2022
Hypocrisy is a term that Democrats are well acquainted with, since they practically own the definition of it here in the '20s. However, this is so blatant, it makes you wonder how Harris could possibly be comfortable making statements like this, knowing her record clearly establishes the opposite of the comment she made.
During the 2020 presidential race, when Harris was running for the Democratic presidential nomination, former Congresswoman Tulsi Gabbard, a Democrat from Hawaii, actually shared some of the details of the vice president's record on marijuana during a debate.
"I want to bring the conversation back to the broken criminal justice system that is disproportionately negatively affecting black and brown people all across this country today," Gabbard stated, adding, "Now, Senator Harris says she's proud of her record as a prosecutor and she'll be a prosecutor president, but I'm deeply concerned about this record."
"There are too many examples to cite," the Hawaii Democrat continued. "She put over 1500 people in jail for marijuana violations and then laughed about it when she was asked if she ever smoked marijuana."