During the hiring process for Vice President Harris' new press secretary, she appeared to nuke over 10,000 of her tweets before taking the new White House job.
WATCH:
Harris tapped her former deputy national press secretary during the 2020 Democratic primary race and current national press secretary for coronavirus response at the Department of Health and Human Services (HHS), Kirsten Allen to be her new spokeswoman.
She deleted more than half of her posts on Twitter between January 2 and 10 of this year, as Allen had 17,880 tweets on Jan. 2, 2022, but then about a week later she only had 7,286 tweets, which means she deleted over 10,000 tweets, said report.
Allen deleted the tweets after Harris' former spokeswoman, Symone Sanders, left the administration at the end of December 2021 and, a week later announcement of that she is joining MSNBC.
This raises questions about the content on her page before it was half-cleared because if a person deletes over 10,000 tweets weeks before accepting a job in the vice president's office, that doesn't seem very normal, even though deleting tweets is sometimes a normal part of political job transitions in Washington.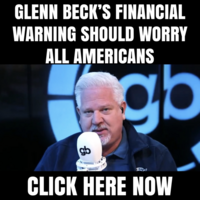 Allen was not in contact with the vice president's office until February of this year, according to a Harris spokesperson, but it was known in December that Sanders' position would be opening up.
Allen was the communications director for the House coronavirus crisis subcommittee earlier in her career, as well as a deputy communications director at the Democratic Congressional Campaign Committee and also deputy communications director for Andrew Gillum's unsuccessful Florida gubernatorial campaign.
And between December 2020 and February 2021, Allen also served as one of the "volunteer staff" for confirmations on the Biden-Harris transition team.