Fox News contributor Katie Pavlich suggests there might be a massive government 'scandal brewing' when it comes to pallet loads of baby formula going to border facilities to help illegal immigrants as American babies suffer through the shortage of baby formula.
WATCH Katie Pavlich tell all:
Washington Examiner weighed in on the American baby formula crisis as well, detailing more information from GOP Rep. Cammack:
The nationwide shortage of baby formula that has sent mothers desperately rushing from store to store has evaded one lucky group: illegal immigrants detained by Border Patrol.
According to videos posted by a Florida lawmaker, the Biden administration has been shipping "pallets" of baby formula to migrant holding facilities.
"They are sending pallets, pallets of baby formula to the border," said Republican Rep. Kat Cammack in one of two online postings yesterday. "Meanwhile, in our own district at home, we cannot find baby formula," she added, holding a photo of empty shelves where the formula would be.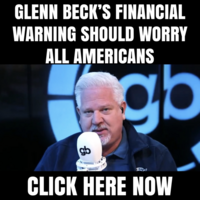 Cammack said that a border agent sent her photographs of the deliveries, and she posted one online.
"They're receiving pallets and more pallets of baby formula at the border," she said holding one of the photos showing both Advantage brand formula and Gogo Squeez applesauce. "This was taken at Ursula processing facility [in McAllen, Texas] where thousands are being housed and processed and then released," said Cammack.
She said the agent told her: "'Kat, you would not believe the shipment I just brought in.' He has been a border patrol agent for 30 years and he has never seen anything quite like this. He is a grandfather and he is saying that his own children can't get baby formula."
EDITOR'S NOTE: This is what Kat Cammack claims and while it could be disputed, her information seems legitimate thus far.