A legal defense fund for Daniel Penny, the Marine facing second-degree manslaughter charges in New York City, has received over $2 million in donations over the last couple of days, including big contributions from a number of notable conservatives.
Kid Rock, the well-known musician and philanthropist, has contributed a significant amount of financial support to assist Penny with his legal representation.
The case revolves around an altercation that took place in the subway, where Penny used a chokehold on a fellow passenger who later died. While the musician has not publicly commented on the specifics of the incident, his financial backing of Penny's legal defense underscores his belief in the importance of a fair trial.
The musician donated $5,000 with the message: "Mr. Penny is a hero. Alvin Bragg is a POS."

Rock wasn't the only notable donor.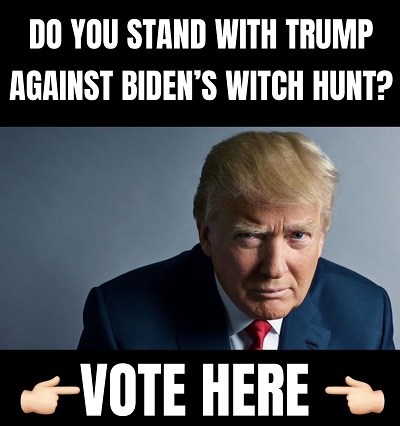 Commentator Tim Pool also donated $20,000. He wrote, "Penny is the Subway Good Samaritan and we are lucky to have brave souls like him who are willing to do the right thing."
I just donated $20,000 to Daniel Penny's Defense fund

Penny is the Subway Good Samaritan and we are lucky to have brave souls like him who are willing to do the right thing

I will elaborate on my position in my morning segment at 10amhttps://t.co/bfty04IAjl

— Tim Pool (@Timcast) May 15, 2023
American entrepreneur and 2024 Republican candidate Vivek Ramaswamy also donated a charitable amount of $10,000. 

Florida Governor Ron DeSantis expressed his support for Penny as a Good Samaritan as well.
We must defeat the Soros-Funded DAs, stop the Left's pro-criminal agenda, and take back the streets for law abiding citizens. We stand with Good Samaritans like Daniel Penny. Let's show this Marine… America's got his back.
https://t.co/uQXZuT19Mo

— Ron DeSantis (@RonDeSantisFL) May 13, 2023
The charges against Penny were filed by Manhattan District Attorney Alvin Bragg, after Neely, a homeless man with a history of arrests, died following an altercation where Penny subdued him on a subway train. Bragg, the well-known DA, has been popularized for his political persecution and indictment against former President Donald J. Trump.
Penny's defense team argues that he acted to protect other passengers who were being threatened. The law firm started the defense fund, which has garnered significant support on the crowdfunding platform GiveSendGo. The funds will be used to cover Penny's legal fees and potential civil lawsuits, with any excess being donated to a mental health advocacy program in New York City.
If convicted, Penny could face a maximum sentence of five to 15 years in prison. He has been released on $100,000 bail and is scheduled to appear in court again in July.
As the case proceeds, it remains to be seen how this high-profile support will influence public opinion and the ultimate outcome of the trial. However, it has become very clear that many on the right have no problem showing their support for Mr. Penny.