South Dakota Governor Kristi Noem placed his signature on a prohibitive executive order that stops teaching critical race theory in K-12 state schools. A review of educational materials for "racially divisive concepts" was directed in the order to the state Department of Education.
In a statement, Noem said, "Political indoctrination has no place in our classes." "Our children will not be thought that they have bigoted views nor are they victims, nor will they be prompted to feel responsible for their forefathers' mistakes. We will ensure that our students learn America's true and accurate history, including both our triumphs and failures."
The executive order Noem proposed comes after a bill she proposed in March was rejected 4 to 3 by the state Senate Education Committee, which is led by Republicans. A bill relating to the state's university system was also passed by the committee. It prohibits teaching in trainings that causes people to feel "uncomfortable" because of their race, per report.
Even though the term is not mentioned in the document, Noem hailed the executive order as a restriction on the critical race theory and that it's only applicable to the Department of Education. Many school districts create their own curricula.
This year, the bill evoked a lot of debate, with supporters hailing it as a rejection of critical race theory and critics claiming it would hush up and sanitize the country's most painful historical truths.
Sen. Troy Heinert, a Democrat who last month voted against the bill, and is also a member of Rosebud Sioux Tribe, expressed his concerns that it would perpetuate racism and lessen the important teachings of historically committed atrocities against South Dakota Native Americans.
The South Dakota ACLU was accused by Noem of using an executive order to "skirt" the legislative process.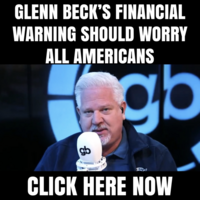 Criticizing Noem's bill as unnecessary, the Associated School Boards of South Dakota did not respond to a request for comment on the executive order.