The somehow long-running Samantha Bee late-night series, Full Frontal with Samantha Bee, has been canceled at TBS. A spokesperson for TBS confirmed to PEOPLE that Bee's Emmy Award-winning show will no longer be included in the current network's programming. However, many people didn't even realize the show was still on! This career blow could be the end of her short-lived time in late night talk shows.
"As we continue to shape our new programming strategy, we've made some difficult, business-based decisions. Full Frontal with Samantha Bee will not return to TBS," the spokesperson said.
"We are proud to have been the home to Full Frontal with Samantha Bee and thank Sam, and the rest of the Emmy-nominated team for their groundbreaking work," the statement added. "We celebrate this extraordinarily talented cast and crew and look forward to exploring new opportunities to work with them in the future."
The representative for Bee discussed the news of the cancellation by reflecting on the legacy of the show.
"Samantha Bee is honored to have hosted the Emmy award winning series Full Frontal with Samantha Bee on TBS for seven seasons, but the show will not return to the network this fall," a representative for Bee declared in a statement shared with PEOPLE. "Full Frontal most recently received its 19th Emmy nomination, for Outstanding Short Form Nonfiction or Reality Series. Bee made television history in the late night space, paving the way for female voices in what has traditionally been, and continues to be a male dominated landscape."
"Full Frontal with Samantha Bee consistently broke barriers with Sam and her team boldly using political satire to entertain, inform and empower viewers, while embracing critically underrepresented stories, particularly about women," the statement concluded.
Bee, a former Daily Show correspondent, started hosting Full Frontal in 2016. Her series was one of the rare female perspectives in the male-dominated late-night genre, where she presented her take on several modern political issues.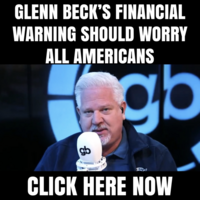 Bee, 52, has celebrated the 200th episode of the show in December. "Conan did 7,000 episodes of his show, but I feel like I'm gaining on him," she once noted about her show, per Deadline. "I really can't believe it. I am really impressed with myself. It is a really great feeling. I would not have thought we would have got to 200 [episodes] so it feels like a really huge accomplishment. I was trying to impress my kids with it, saying 'Check out your mom', and they could not have been less interested."
The cancellation of Full Frontal occurs as many shakeups are breaking out across the late-night landscape. Desus & Mero was suddenly canceled as Showtime earlier this month after four seasons. Prior to that, Conan O'Brien ended its long-running late-night run in June 2021 and Lilly Singh's NBC series was dropped in May 2021. In addition, James Corden announced his intention to leave The Late Late Show in 2023.
Full Frontal first debuted on Feb. 8, 2016 and has since aired over 200 episodes. Over the course of its seven-season run, the late-night series has received 11 Emmy nominations, including four nominations for Outstanding Variety Talk Series.
This story syndicated with licensed permission from Frank who writes about Entertainment News. Follow Frank on Facebook and Twitter