Finding faith alone can be a difficult journey, but one NFL Hall of Famer is sharing his journey to Christianity in hopes of passing his salvation on to others.
Jim Kelly, 63, the legendary quarterback who led the Buffalo Bills to four consecutive Super Bowl appearances, shared on Instagram that he has found peace in his new faith after years reconciling the death of his son Hunter in 2005 and his own battle with squamous cell carcinoma in his upper jaw.
"I'm not a man of many words and I don't speak 'Christianese.' All I know is that God changed my life," Kelly wrote in his post. "After Hunter went to heaven I was so lost and angry at God. But God loved me anyway and he never gave up on me.
"Becoming a Christian is the best decision I've made in my life. I wish I would've come to him sooner. But his timing is perfect. And finally, I was baptized. I have so many people to thank especially all of the people who have prayed for me for so long. THANK YOU," he added alongside a video of his baptism.
View this post on Instagram
After joining the Bills in 1986, Kelly made stardom while helping his underdog team achieve six divisional titles in his 11 years at the helm. He retired in 1996 and was inducted into the NFL's Hall of Fame in 2002.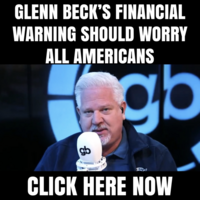 His young family had a troubled start. In 1997 his son Hunter James Kelly was born with globoid-cell leukodystrophy, known as Krabbe Disease, and died at the age of eight. The diagnosis and Hunter's death led Kelly and his wife to establish a foundation in their son's name and eventually open the Hunter James Kelly Research Institute at the University of Buffalo where researchers continue to search for a cure to the rare disease.
In 2013 Kelly announced that he had been diagnosed with squamous cell carcinoma, a form of cancer, in his jaw. He underwent surgery and was found to be cancer-free only for the disease to return a year later. He continued the battle off and on through 2019.
In addition to supporting his son's foundation, Kelly is an active philanthropist, hosting an annual Jim Kelly Celebrity Golf Classic to benefit his children's foundation. He also helps train the next generation of young football players at a summer camp held at the Bills stadium each year.