Comedian Leslie Jones, a former "Saturday Night Live" cast member, confessed to misunderstanding of a key element in the American political system. Before her time on SNL, Jones believed that the Electoral College was, in fact, a physical institution where aspiring politicians would matriculate.
The admission came during a conversation that meandered into politics—a domain "The View" is notoriously willing to tackle. Jones remarked on her previous unawareness of political intricacies before moving to New York and joining SNL.
"Like, seriously, the Electoral College, I didn't know about that… I know you're going to be mad when I say this, I did think it was a 'college' college. I thought that, you know, the people got to go there before they become a politician."
Ana Navarro, another member of the panel known for her strong liberal stance, seized the opportunity to take a swipe at Trump supporters, suggesting they should seek out education.
"Oh, I wish that were the case. Listen, the people voting for Trump should go to college."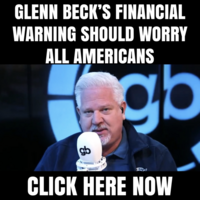 REACTIONS:
Remember that her vote means just as much as yours.

— Dan in the North (@PsychNPinMN) November 7, 2023
These people are allowed to vote.

— Corporal Punishment (@CplPunishment_) November 6, 2023
No one has accused Ana Navarro of being the sharpest tool in the shed, but this might be her big shot within this group. 🤷🏽

— KoKo Shadowstryder (@KShadowstryder) November 7, 2023
This is the reason why that show is getting canceled

— kris (Actually an actual Bull) (@krisf0138) November 6, 2023
Such a terrible show

— Jake Fischer (@JakeGivesAdvice) November 6, 2023