Brittney Griner, the America-bashing WNBA star that refused to appear on court for the national anthem following the death of George Floyd and agitated in favor of not playing the anthem at all, just pleaded guilty to drug smuggling in a Russian court, saying:
"I'd like to plead guilty, your honour. But there was no intent. I didn't want to break the law. I'd like to give my testimony later. I need time to prepare."
Well, even that admission of guilty, albeit with the caveat that she apparently didn't know smuggling drugs into the Russian Federation is illegal, wasn't enough to stop radical Democrat Congresswoman Sheila Jackson Lee from going absolutely berserk over the idea that a Russian court would dare lock up a drug-smuggling American athlete.
And so Rep. Lee went on a crazy rant when she appeared on MSNBC's Morning Joe recently, saying:
"Good morning and thank you so very much for having me. If I might offer my sympathy to the Japanese people for the assassination of former prime minister Abe.
"But it is clear that the Russian judicial legal system is worse than a paper tiger. There is no legal system. And I want Americans to imagine that charges against Brittney Griner included smuggling. They were charging her as a major trafficker of drugs. Frankly, what happened to Brittney Griner, and whatever happened in terms of what she had, would have been in the court of law in the United States a dismissal or an acquittal.
"So what had to happen, this daughter of a Vietnam veteran, daughter of Houston and daughter Texas, is there had to be a strategy. I started working on this issue about five days after she was detained, around February, which, by the way, everyone should know that it was within days of the Olympics and Russia had been embarrassed, Putin had been embarrassed by doping charges.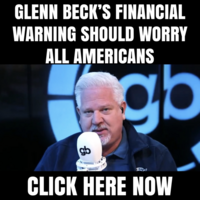 "And here he has a call that comes like a gift, 'We have Brittney Griner.' A two-time Olympian, WNBA player but, more importantly, someone who played seven years in Russia. So, here we are with bogus charges and the worst treatment that you could have for a defendant."
Rep. Lee's point was very poorly stated.
For example, she describes the Russian judicial system as a "paper tiger", which would mean that it looks formidable but is actually easy to defeat. The Iraqi military during the 1991 Gulf War would be a good example of such a "paper tiger."
Well, the Russian legal system seems to have defeated Griner easily…meaning that whatever it is, it's not a paper tiger; Griner wasn't able to easily knock it over and win, but instead lost quite quickly.
Further, Rep. Lee reacts with horror to the idea that Griner was charged with smuggling, though that's exactly what she did…she smuggled drugs into Russia, where the cannabis oil she was carrying isn't legal.
Perhaps Lee should review the case and use better terminology next time she freaks out about justice being served.
By: TheAmericanTribune.com, editor of TheAmericanTribune.com. Follow me on Facebook and Subscribe to My Email List