Tucker Carlson ripped into the woke CIA and it's unfathomably woke advertising during a recent segment on the threat posed by Red China and the likely inability of the US national security apparatus to stand up to Red China in a war.
Tucker's argument particularly hinged around the idea that the ever more absurd march toward wokeness has weakened the US military and intelligence apparatus, both because of who those policies tend to recruit and the humiliations they've heaped upon the military and intelligence services.
Speaking about that, Tucker started with an attack on the CIA's woke ad, saying:
"Oh, you're intersectional with a generalized anxiety disorder? Come work in a critical federal agency. So, if you're running an ad like that, not only are you not serious, you are trying to degrade and hurt the ability of the United States to defend itself, to perpetuate itself, to remain the United States for our grandchildren.
"Let's stop lying about this, that's exactly what they're doing. And it's not just happening at CIA.
"Nothing Joe Biden has done in the last year-and-a-half has made our armed forces better prepared to fight wars. Instead, it has been one calculated humiliation after another for the U.S. Armed Forces: vax mandates, anti-White ideology, sex changes, drag shows — whatever is necessary to telegraph to the United States military, 'You are worthless. You are defending a country that does not deserve to be defended. Your traditions are disgusting. You're terrible.' That's the message."
For reference, here's the unbelievably woke CIA ad he's referring to, one in which a woke CIA employee says that she has a "generalized anxiety disorder," as if that's a good thing for her to have when working at a highly important agency in a high-stress job: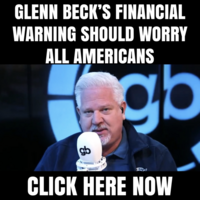 This isn't the first time that Tucker has torn into the woke ad. He did so as well when it came out, taking aim at the ridiculousness of the intersectionality part of it. In his words:
Wait, you're intersectional? So am I. What year were you? Just kidding. 
She didn't say that. She said, I'm a woman of color. I'm a mom. I am a cisgender millennial who has been diagnosed with generalized anxiety disorder. And then she told us, hilariously, the spunky new C.I.A. lady.
She told us that she is intersectional, but impossible after here — and we're quoting: "My existence is not a box-checking exercise." 
Well of course it isn't box checking, come on. Just a cisgender Latina millennial mom of color with a certified emotional disability, not a hint to box checking there. In fact that sounds like pure meritocracy. 
But Tucker's bringing up the ad is now more important than ever thanks to the budding conflicts with both the Russians and Chinese that the Democrats seem intent on stumbling us into.
Such conflicts would be bad enough with the military of Reagan's day. Today, with the CIA busier checking boxes than hiring competent personnel and the military getting woker and woker as planes fall out of the sky and naval vessels crash into each other, such a conflict would surely be a humiliating disaster. Unfortunately, it appears to be where we're headed.
By: TheAmericanTribune.com, editor of TheAmericanTribune.com. Follow me on Facebook and Subscribe to My Email List