Recently, two of the most prominent representatives from the opposing parties exchanged some heated words.
Thus setting the stage for a potential contentious committee meeting where both of whom serve.
The media consistently covers both representatives for contrasting reasons. Republican Representative Marjorie Taylor Greene of Georgia is often criticized and mocked by the press for her controversial statements.
On the other hand, Representative Alexandria Ocasio-Cortez of New York is celebrated and praised by the media for her equally, if not more, controversial comments.
Last week, House Speaker Kevin McCarthy and House GOP leaders fulfilled their pre-election promise to remove Democratic Representative Ilhan Omar of Minnesota from the House Foreign Relations Committee. This action was taken due to Omar's history of making anti-Semitic comments as a member of the committee.
Omar made controversial remarks regarding 9/11, minimizing the attack as just "something done by some people." In 2021, she labeled Israel an apartheid state and made a comparison between the U.S. and Israel with terror groups Hamas and the Taliban, saying they all committed "unthinkable atrocities."
"Representative Omar, by her own words, has disqualified herself from serving on the Committee on Foreign Affairs, a panel that is viewed by nations around the world as speaking for Congress on matters of international importance and national security," the GOP said, as Fox News reported.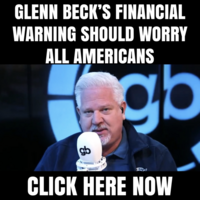 During the debate on the House floor, Representative Alexandria Ocasio-Cortez passionately spoke out against the Republicans, accusing them of being racist and hypocritical for removing Omar while still allowing
Representative Marjorie Taylor Greene to keep her committee assignments despite her own controversial statements.
During the debate on the House floor, Representative Alexandria Ocasio-Cortez strongly criticized the Republicans for removing Representative Ilhan Omar from the Foreign Relations Committee and called them racist hypocrites. Ocasio-Cortez also characterized the removal of Omar as an attack on "women of color" and spoke out against Greene.
AOC said, "Don't tell me that this is about condemnation of anti-semitic remarks when you have a member of the Republican caucus who talked about Jewish space lasers, and an entire amount of tropes, and also elevated her to some of the highest committee assignments in this body."
Greene lost her committee assignments when Pelosi was in control due to her previous statements, which were unprecedented in House history. However, she renounced those remarks when she became a member of Congress.
Meanwhile, Omar has repeatedly made anti-Semitic remarks during her time in Washington.
Now that the GOP is in control, Greene has regained her seat on the House Homeland Security and Oversight Committees, which handle border issues, while Omar has been removed from the House Foreign Relations committee.
Greene responded to Ocasio-Cortez's accusations on the House floor by pointing out that the GOP also removed Eric Swalwell and Adam Schiff, refuting the claim that the removals were targeting "women of color."
We also removed Eric Swalwell and Adam Schiff, so actually it was equitable.

But who knows, maybe they identify as "women of color."

I mean after all, Democrats no longer support feminism. They support men beating and replacing women.

The glass ceiling is real. https://t.co/eAaSMtOeiP

— Rep. Marjorie Taylor Greene🇺🇸 (@RepMTG) February 4, 2023
Greene continued with a series of funny roasts on Twitter.
AOC has never put her degrees to work in the real world to find out half of what they teach you in college are theories that don't work.

All she did was make a few drinks behind a bar and she wasn't even good at that, so she even makes bartenders look bad & I respect bartenders. https://t.co/1p2ddJPx2z

— Rep. Marjorie Taylor Greene🇺🇸 (@RepMTG) February 3, 2023
Greene responded to Ocasio-Cortez's tweet with criticism towards her and her New York colleagues, accusing them of misusing COVID relief funds by funding drag-queen events.
Yeah it's busy in the majority remember that?

So can you explain why you sickos in NY abused Covid relief funds for things like Drag Queen story time?

Was it a good time to brainwash kids and lie to them about gender when your state forced them to stay home from school? https://t.co/mqj52SMgpS pic.twitter.com/nj7y5qu2Xw

— Rep. Marjorie Taylor Greene🇺🇸 (@RepMTG) February 3, 2023
She then went for kill, pointing out that AOC does NOT want to debate her.
.@RepAOC I have repeatedly asked you to debate me, but you have been a coward and can't even respond.

But you go on @CNN and lie about me.

When are you going to be an adult and actually debate me on policy instead of run your mouth like a teenage girl? pic.twitter.com/XIl7LQNu9r

— Rep. Marjorie Taylor Greene🇺🇸 (@RepMTG) February 3, 2023