A senior marketing analyst with BNY Mellon issued an ominous warning on investor confidence as earnings reports from U.S. banks roll in and tensions in the Middle East continue to rise, throwing an already uncertain oil market into further chaos. "Markets have a fear of everything today — call it pantophobia — and yet that hasn't fully manifested into a panic," said Bob Savage, head of markets strategy and insights for BNY Mellon, according to a report from MarketWatch.
Savage stated that instead of a panic, there was an "orderly unwinding of the optimism that drove most of the week" until Thursday's consumer prices, which cast doubt on the notion that rate hikes and inflation had peaked. According to Savage, service sector inflation is "dominating" in the U.S., as well as in China. While Chinese data reports showed that overall inflation had stabilized, service sector inflation still spiked by 1.3 percent.
"There is little evidence that rate hikes have much effect on such unless unemployment shifts and that failed to show up in the U.S. jobless claims just as it isn't evident in most of the rest of the world from Korea to the EU where historic record low unemployment remains in play," Savage wrote in a note to clients on Friday.
The chief analyst also said that investors are struggling to find a safe investment "in a world with two wars threatening to escalate beyond their borders."
"The Ukraine story has taken a step back from the headlines but intertwines itself into the weekend ahead with the Polish elections and with the U.S. House Speaker race," Savage wrote.
The Polish parliamentary elections have been viewed as a key indicator of the future direction of continued European support to Ukraine. Poland recently announced that it would be halting most weapons flows to Ukraine as a result of a grain dispute, representing a massive redirection from one of Ukraine's most important allies.
Daniel Wood, portfolio manager for emerging debt at William Blair Investment Management, told clients that neither party is likely to win a large majority in Poland. This could very well mean that Eruopean support for Ukraine could take a hit. "The U.S. role in funding the Ukraine defense requires some certainty of U.S. political will to continue while the Russia link to Iran and its role in the Middle East continues to worry all," he said.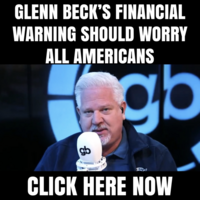 Oil prices — which have long been affected by the war in Ukraine — spiked three percent further on Friday as the world readies for an Israeli ground invasion of the Gaza Strip. The conflict has potential to sputter out of control and result in a regional war, especially if Iran decides to intervene against Israel.
"The weekend risk of further Israeli war escalation seems obvious as the driver of bond buying, gold buying and oil buying. The markets perhaps justly have been trained to fear the unknown most of all and that stands out as the driver of the day," Wood wrote.
The start of U.S. third quarter earnings reports on Thursday saw JP Morgan and Wells Fargo outpace expectations, but also indicated a weaker preliminary October consumer sentiment survey. All in all, Savage believes it will be difficult to return to investor confidence levels displayed prior to the earnings reports.