The infamous and hilarious anti-Biden chant, "Let's Go Brandon" that spread all over the U.S. as an expression of the country's frustration and anger with the failed policies of President Joe Biden has made a comeback, being heard loud and clear during a recent presidential visit to Somerset, Massachusetts.
The chant's origin story can be traced back to a NASCAR race where driver Brandon Brown won a race at Talladega Superspeedway located in the state of Alabama.
While Brown was being interviewed by a reporter from NBC after his victory, shouts were heard in the crowd saying "F–k Joe Biden," however, the reporter tried to spin the whole thing as the crowd saying "Let's Go Brandon." Americans responded by using the chant as a way to express their true feelings about the president.
"The legendary chant has come back as President Biden was heckled on his way to give a speech about his plans to climate change in Somerset, Massachusetts," Raging Americans reported.
Massachusetts Residents greet Joe Biden with "Let's Go Brandon" chants.

— Benny Johnson (@bennyjohnson) July 20, 2022
"Protestors gathered near his motorcade and were heard booing Biden saying 'let's go, Brandon' and 'go home,'" the report continued.
Somerset resident Melissa Tera, one of the folks who organized the protest against Biden, stated that it was a "way for people to say how they feel and let Biden know that some of us don't appreciate some of their policies."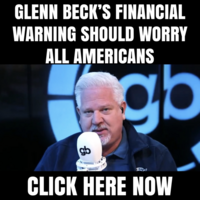 One of the reasons so many people are displeased with the president is that he has single-handedly wrecked the economy, destroying much of the progress that former President Donald Trump made during his four years in office. The only reason so many voters disliked Trump is because he's a gruff, straightforward kind of man who doesn't believe in holding back his true thoughts about things.
Yes, they wanted to get rid of him because of his "mean tweets." And look how miserable our country has been ever since. Was it really worth it, America? I don't think so. We traded an unpolished regular guy as president who had great policies that helped put us on the road to recovery after Obama, for a guy who seemingly has dementia and is demolishing our economic system by constantly employing policies that increase inflation and by extension raises the cost of food, gas, and other essential items.
Is it any wonder people are ticked off? It's nearly impossible to make a living thanks to the policies of the current administration. This is why these protests are taking place and why "Let's Go Brandon," has not gone away. Americans are suffering and the president does nothing about it. He refuses to even take responsibility for the mess he made, which is the first step in improving things.
The Democratic Party has essentially destroyed themselves, a fact we all hope to see presented by the massive losses they take in the midterm elections set to take place in the coming weeks. The GOP is poised to no doubt take control of the House and hopefully the Senate too. Once this happens, we can put a tourniquet on the economy to staunch the blood flow and hopefully set things up for 2024.