Once again, President Joe Biden has managed to go viral and, as usual, it's for something strange and bizarre, which in reality has become the norm for him over the year and a half he's been in the White House. It appears that Biden was not kidding when he stated during this presidential campaign that he is a "gaffe machine."
The Conservative Brief reports, "While speaking at an event about his administration's student debt relief package at the White House, Biden appeared alongside Secretary of Education Miguel Cardona. Biden, of course, spent a great deal of time attacking Republicans, saying they were 'against helping millions of hardworking middle-class Americans' and were 'trying to do everything they can to deny this relief, even to their own constituents.'"
""As I said, we've received nearly 10,000 letters from across the country," the president went on to state. "A woman in Colorado wrote. She grew up, she said, on school lunch and food stamp programs, started working at age 13, and on her way to college, to a good job, until she was injured in an accident and couldn't find full-time work. She said her student loan debt was weighing her down, but now she can, quote, breathe again."
Just as Biden was making his way out, a reporter asked him if there was going to be any sort of relief extended for other borrowers. The president stops, completely paused, stares off blankly into space, and then gives a thumbs-up before just walking off the stage. Come on, man. What does that even mean? Is that a yes? Crikey.
Why does it look like someone hit the pause button on Biden?

— Benny Johnson (@bennyjohnson) October 17, 2022
The video going viral isn't the only bad news the president has received for the day. Midterm elections are just a couple of weeks away and his approval rating has sunk to the bottom of the ocean. Many voters around the country are ready to ditch the current administration and many other Democrats across the nation. The left is about to experience a massive loss.
"Overwhelming majorities of Americans are disappointed with the state of the country and want Republicans and Democrats to leave Donald Trump and President Joe Biden behind, according to a Monday poll. Overall, 70% of Americans say they are dissatisfied with the state of the U.S. with respect to their rights and freedoms. Meanwhile, 70% also say they hope Trump does not run for office in 2024, and another 70% majority says the same for Biden," Fox News stated.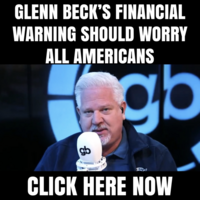 "Within their parties, 57% of Republicans want Trump to run again, while 52% of Democrats want Biden to run. The Monday poll from the Associated Press-NORC Center for Public Affairs Research surveyed 1,121 adults over landlines and cellphones from October 6-10. Of those surveyed, 961 said they were registered voters. The poll has a margin of error of 4%. Vice President Kamala Harris continues to have a lower approval rating than Biden in the AP poll, sitting at 38%. The poll had Biden at 46%," the report continued.
Democrats have pushed Americans away with failed economic policies that are geared toward wealth redistribution and overwhelming the system in order to crash it and rebuild it. People aren't stupid. They've caught on to the tricks of the left and they are clearly rejecting them. We don't want a socialist country.