The great state of Indiana just took full advantage of the Supreme Court's Dobbs decision and used its newfound power to set the rules regarding abortion to pass a near-total abortion ban for the state.
The near-total ban, which will take effect on September 15th, only makes exceptions for cases of rape, incest, lethal abnormalities in the fetus, or where the life of the mother is at risk for abortions. Those abortions stemming from cases of rape or incest must take place in the first ten weeks of the pregnancy, according to the bill.
The bill, which is now headed to the state's governor for his signature, the last step before it becomes law, is currently called Senate Bill 1.
In addition to the limitations on abortions described above, it will take away licenses from abortion clinics in the state, only allowing hospitals or those outpatient centers owned by hospitals to conduct abortions. abortions will only be performed in hospitals or outpatient centers owned by hospitals.
Speaking about the bill in a statement, Governor Holcomb of Indiana said:
"Following the overturning of Roe, I stated clearly that I would be willing to support legislation that made progress in protecting life. In my view, SEA 1 accomplishes this goal following its passage in both chambers of the Indiana General Assembly with a solid majority of support. These actions followed long days of hearings filled with sobering and personal testimony from citizens and elected representatives on this emotional and complex topic. Ultimately, those voices shaped and informed the final contents of the legislation and its carefully negotiated exceptions to address some of the unthinkable circumstances a woman or unborn child might face.
"Thank you Senator Sue Glick and Representative Wendy McNamara for your brave authorship of SEA 1. Each of you demonstrated a steady hand and uncanny poise while carrying this once-in-a-generation legislation."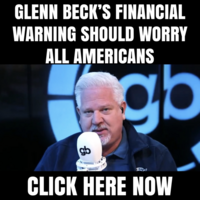 The Biden Administration, as could be expected, was less enthusiastic about the Indiana abortion ban. It, in a statement released on the morning of August 6th, said:
The Indiana legislature took a devastating step as a result of the Supreme Court's extreme decision to overturn Roe v. Wade and eliminate women's constitutionally-protected right to abortion. And, it's another radical step by Republican legislators to take away women's reproductive rights and freedom, and put personal health care decisions in the hands of politicians rather than women and their doctors.
Yesterday's vote, which institutes a near-total abortion ban in Indiana, should be a signal to Americans across the country to make their voices heard.  Congress should also act immediately to pass a law restoring the protections of Roe – the only way to secure a woman's right to choose nationally. 
Until then, President Biden is committed to taking action to protect women's reproductive rights and freedom, and access to care they are afforded under Federal law. 
However, while Biden is pledging to take action, it's not what clear he can do, as the Dobbs decision effectively handed the power over setting abortion rules to the states.
By: TheAmericanTribune.com, editor of TheAmericanTribune.com. Follow me on Facebook and Subscribe to My Email List