Nikki Haley is starting to take flak from others than just Vivek Ramaswamy, with Elon Musk weighing in on her constitutionally questionable proposal to verify all social media users by their name.
On Tuesday, Ramaswamy posted a reply on X to news that Haley promised to unmask all social media users, writing simply, "This is disgusting."
"Super messed up," Musk replied. "She can stop pretending to run for president now."
Super messed up. She can stop pretending to run for president now.

— Elon Musk (@elonmusk) November 15, 2023
Earlier that day, Haley told Fox News that one of her first agenda items as president would be to force social media companies to "show Americans their algorithms."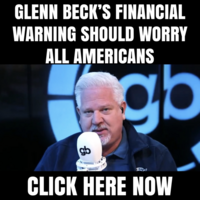 Innocuous enough, but her second agenda item is what has put her in the hot seat.
"Every person on social media should be verified by their name," she said. "First of all, it's a national security threat. When you do that, all of a sudden people have to stand by what they say, and it gets rid of the Russian bots, the Iranian bots, and the Chinese bots. And then you're going to get some civility when people know their name is next to what they say and they know their pastor and their family members are going to see it. It's going to help our kids and it's going to help our country."
Since taking over Twitter and rebranding it as X, Musk has suffered a barrage of accusations that he is failing to police the textual social media service for lies, deceptions, and fake accounts that traffic in racism, sexism, gore, and the grotesque. The Tesla founder has pushed back aggressively on this notion, taking a BBC reporter to task after he failed to name a single instance of racism on X that Musk failed to address.
Attempts by the Biden administration to curtail political views on social media platforms have already been struck down as unconstitutional. In July a federal judge issued a key injunction preventing officials from further pressuring of Big Tech companies to mute or ban certain accounts in the future, a move that free speech advocates say will protect opinions at odds with government surveillance agencies.