FBI Director Christopher Wray faced a grilling by Congressman Clay Higgins (R-LA) over an alleged plot by FBI agents to intersperse within crowds during the January 6th, 2021 breach at the Capitol, prompting one Democrat on the committee to complain and demand that the Republican committee chair cut his microphone.
Rep. Higgins, no stranger to rough-and-tumble interactions, was in the middle of questioning Director Wray about the FBI's possible use of unmarked "ghost busses" to transport agents during J6 when a Democrat on the House Homeland Security Committee interrupted to petition Chairman Mark Green (R-TN) with a point of order.
"This has run over the time," Congressman Glenn Ivey (D-MD) said.
"I understand, but you'll recall that Ms. [Sheila] Jackson-Lee (D-TX), she's been allowed to go two minutes before. I've been very fair in letting people finish their questioning," Rep. Green replied before asking all members to stay within their time limits.
"I've been very fair in this," he added before Rep. Ivey replied, "I don't think I accused you of being unfair, Mr. Chairman."
The committee then allowed Rep. Higgins to wrap up with a final warning to the witness.
"Your day is coming, Mr. Wray," he concluded.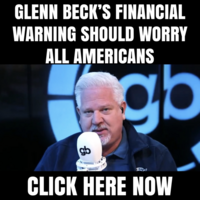 WATCH:
JUST IN: Democrat tries to cut off Rep. Clay Higgins after he triggers FBI Director Wray about questions regarding FBI informants' involvement on January 6.

Higgins accused the FBI of filling "ghost busses" with FBI informants who dressed up like Trump supporters.

After Higgins… pic.twitter.com/VIMzXOgz8v

— Collin Rugg (@CollinRugg) November 15, 2023
The events of J6 continue to leave a lasting impression on Capitol Hill nearly three years later as both Republicans and Democrats continue to cast diverging narratives about the circumstances of the breach during the tallying of electoral votes recognizing President Joe Biden as the winner of the 2020 election. Ray Epps, a notorious figure captured on camera calling for violent insurrection, went years without being charged, prompting an array of conspiracy theories that he acted as an FBI informant. Epps was charged in September with a single felony, a decision that prompted scorn by House Republicans who accused U.S. Attorney General Merrick Garland of going soft on an individual who directly encouraged violence.
Wray himself has been grilled about Epps, in June telling a House committee that the man was in no way associated with the Bureau while refusing to comment about FBI activities surrounding J6. Other conservatives like Rep. Matt Gaetz (R-FL) have accused Wray of providing political coverage to President Joe Biden.