Congressman Thomas Massie (R-KY) said with gusto what has been on the minds of conservatives since the Biden Justice Department chose to charge Ray Epps with a single count related to his statements and actions around the January 6, 2021 riots at the Capitol: How could U.S. Attorney General Merrick Garland let this result stand, while other Americans are given trumped-up charges for doing less on J6?
"You've got the guy on video saying go into the Capitol, he's directing people to the Capitol… He's at the site of the first breach. You've got all the goods on him, ten videos, and it's an indictment for a misdemeanor?" asks Massie incredulously. "Meanwhile you're sending grandmas to prison. You're putting people away for 20 years for merely filming. Some people weren't even there!"
On Monday Epps was charged by the Washington, D.C. district U.S. attorney with a single count of unlawfully entering an official building and disrupting government proceedings, a charge that is drastically less severe than those faced by other J6 participants who some claim were acting on orders by Epps which were captured on video that day.
During testimony before the House Judiciary Committee on Wednesday, AG Garland stated that, contrary to rumors, Epps is not an FBI informant who was placed to clandestinely instigate a riot that would implicate former President Donald Trump and his supporters.
"With respect to Mr. Epps, the FBI has said that he was not an employee or informant of the FBI. Mr. Epps has been charged and there's a proceeding I believe going on today on that subject," said Garland.
"The charge is a joke," replied Rep. Massie before yielding back to Chair Jim Jordan (R-OH).
WATCH: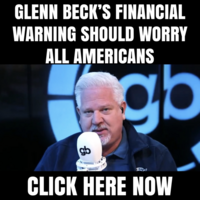 The speculation around Epps will likely carry on for years. Steven Sund, Capitol Police Chief during J6, called it "suspicious as hell" that Epps was able to provoke the initial breach on the Capitol yet persist with storytelling and public appearances for more than two years without arrest. In April, Epps sat for an extended interview with 60 minutes in which he expressed regret for his words and actions that day.
"I said some stupid things. My thought process: we surround the Capitol, we get all the people there. I mean, I had problems with the election. It was my duty as an American to peacefully protest, along with anyone else that wanted to."
In response to 60 Minutes' repeated queries, the FBI issued this statement: "Ray Epps has never been an FBI source or an FBI employee." pic.twitter.com/6T77XFu9Cu

— 60 Minutes (@60Minutes) April 23, 2023
Rep. Thomas Massie (R-KY) asked why Democrats and CBS' "60 Minutes" interview portrayed Epps as a victim even after it was revealed the Jan. 6 participant sent a text where he took responsibility for orchestrating the Jan. 6 events.
"Ray Epps is the only person I've seen on video January 5th and January 6th urging and directing people to go into the Capitol. In a text message on January 6th he bragged that he orchestrated it. Why do Democrats and the media portray him as the victim? So bizarre," the Kentucky Republican posted on Twitter.
Ray Epps is the only person I've seen on video January 5th and January 6th urging and directing people to go into the Capitol. In a text message on January 6th he bragged that he orchestrated it. Why do democrats and the media portray him as the victim? So bizarre. https://t.co/zEY27XGdgi

— Thomas Massie (@RepThomasMassie) April 23, 2023