A Michigan woman is now facing serious charges after she allegedly stole items from a local Walmart by not scanning all of her items at the self-checkout, something that had been happening for quite some time apparently. Wait. Aren't there alarms or something by the doors that are supposed to catch folks taking items out of the store? How in the world did she get away with this for so long?
"Police say 34-year-old TeddyJo Marie Fliam was using the self-checkout at an Alpena County Walmart when loss prevention workers noticed she wasn't scanning every item. Fliam became agitated and denied she was skipping items when confronted by a loss prevention worker and left the store, according to a report from Fox 2," Fox News reported. "The incident caused the store to review its surveillance footage, which showed Fliam had stolen more than $1,000 in merchandise by not scanning it from the Walmart since April."
Fliam was taken into custody at her home in Alpena last month and is now facing charges of first-degree retail fraud. The loss prevention team at the Alpena County Walmart has started to drop the hammer down on thefts that occur at the self-checkout lanes, as Michigan State Police recorded two other similar incidents where individuals were arrested after swapping barcodes while they were checking out items.
The Walmart company started employing the use of artificial intelligence as a means of helping to crack down on thefts involving the self-checkout back in 2019, using cameras to ensure that every item that was bagged had been properly scanned.
"The system, known internally as Missed Scan Detection, can monitor both self- and manned checkout stations and reports potential missed scans to an attendant who can investigate," Fox News said.
"Walmart is making a true investment to ensure the safety of our customers and associates," a Walmart spokesperson went on to say at the time. "Over the last three years, the company has invested over half a billion dollars in an effort to prevent, reduce and deter crime in our stores and parking lots. We are continuously investing in people, programs and technology to keep our stores and communities safe."
Man, I know inflation is hurting everyone right now, and that buying a gallon of milk now requires some to surgically remove their own kidneys and sell them on the black market, but stealing is not cool. Just simply not cool. At all.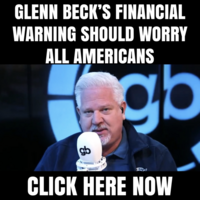 I'm sure this is part of the rising crime that our country is experiencing thanks to the failure of soft-on-crime policies which have become so very popular in areas under Democratic Party leadership. The left favors the criminal over the victim for some strange reason that defies logical explanation.
Perhaps it's because the bleeding heart types tend to see those who are criminals as victims of marginalization and refuse to see human evil as the basis for the problem of crime, opting instead to believe that criminals are solely motivated by a lack of economic opportunity?
Don't get it twisted. That's definitely a part of the equation, but people are also fallen in nature. Sometimes folks steal or hurt others simply because it gives them a thrill.