After Monday's Nashville mass shooting, more details have emerged about the shooter and her family. It is now revealed that the mother of the shooter was an avid anti-gun activist.
After transgender Audrey Hale was identified as the suspect in the shooting, her mother, Norma Fort Hale, deleted her Facebook page; however, previous posts recovered indicated that she had strong opinions about gun control and school shootings.
Here is a post below of an anti-gun message Norma reposted.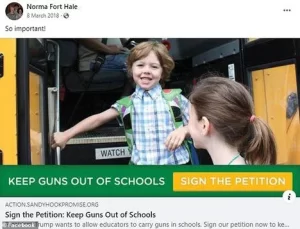 According to the NewYorkPost:
The mother of the Nashville school shooter who killed six people — including three 9-year-olds — appeared to be a gun control activist who once urged friends on Facebook to sign a petition calling for keeping firearms out of schools.

"So important!" Norma Hale wrote in a March 8, 2018, Facebook post as she shared the petition to "Keep Guns Out of School" that appeared to be from the Sandy Hook Promise Foundation.

The webpage's domain to the petition did not appear to exist anymore.

In another post from Feb. 21, 2018, Hale shared another petition from Sandy Hook Promise urging lawmakers to "Make Large-Capacity Gun Magazines Illegal."
Here's another post the mother shared: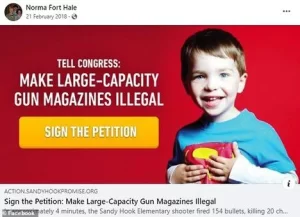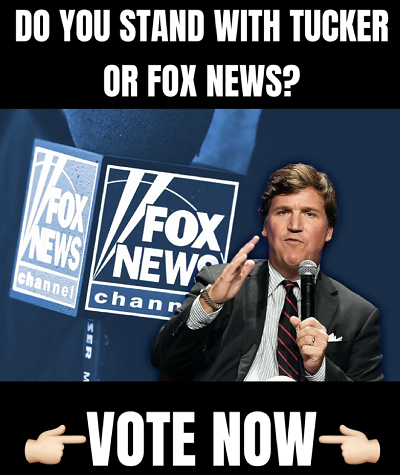 At approximately 10:13 a.m. CDT, Audrey Hale arrived at the school in a Honda Fit and shot her way through a side door using an assault-style rifle, an assault-style pistol, and a handgun. Walking across the second floor of the building, she began firing, and police were notified of the shooting.
Upon arrival, officers evacuated the first floor and were alerted by a teacher that two students were unaccounted for. As they made their way to the second floor, they encountered Hale, who was still firing, and engaged her, resulting in her death at 10:27 a.m. During the attack, three children and three staff members were killed, and one police officer suffered a hand injury from shattered glass.
Another unearthed photo of the Transgender Killer.

Audrey Elizabeth Hale/ Aiden Hale

The shooter was armed with 2 rifles and a handgun.

Back in 2018 the shooters mother expressed support to BAN guns in schools. So if her mother was against guns how https://t.co/ztbR1FWKlE… pic.twitter.com/lXHBFwm60o

— Oli London (@OliLondonTV) March 28, 2023
NEW: Nashville Chief says Audrey Hale bought 7 guns from 5 gun stores legally. Says Hale was under doctor's care for an emotional disorder. Says parents believed she had sold the only gun she owned, but unbeknownst to them there were others pic.twitter.com/hyPXR7BruW

— Lindsay Watts (@LindsayAWatts) March 28, 2023