Not long after the weeks-long battle over the House Speaker's gavel finally came to a close with the election of Rep. Mike Johnson (R-LA), Rep. Matt Gaetz (R-FL) joined Bannons War Room, where he detailed a secret plot led by former House Speaker Kevin McCarthy (R-CA) to throttle previous nominees. Gaetz alleged that McCarthy worked to undermine Reps. Jim Jordan (R-OH), Steve Scalise (R-LA), Tom Emmer (R-MN) and eventually, Johnson, until the plot was exposed in a closed-door meeting.
Gaetz told Bannon that the situation came to a head shortly after Rep. Emmer secured the Republican conference nomination, becoming the third member to do so since McCarthy's removal. Gaetz then explained to Emmer that he was not going to be able to secure the votes, which would just prolong the process and, "play into what Kevin McCarthy was working the whole time to try to get people to believe that the only person that could govern the Republican conference is Kevin McCarthy."
"So Emmer agrees that he's going to have his shot, but that it's going to be quick so we get that through the gestation system early yesterday," Gaetz explained. "So as Emmer is withdrawing, Marc Molinaro, a moderate New York freshman Republican stands up at the microphone and says, 'well, instead of restarting this process and having a candidate forum,' and sending everybody home for a good cry, let's just take a non-binding poll on where people would be on the person who came in second to Tom Emmer. And that was Mike Johnson."
Gaetz went on to report that Rep. Elise Stefanik (R-NY) informed Molinaro that such a vote would violate the rules, prompting him to call for unanimous consent to waive the rules and hold an impromptu poll on Johnson's support.
"And guess who objects to that unanimous consent request? Kevin McCarthy," Gaetz said. "Kevin McCarthy stands up and erupts and says, 'I object to doing a roll call on Mike Johnson.' And Mike Johnson was exasperated. All the times he voted for McCarthy, carried his water, maybe voted for bills he didn't like because he was he was working toward republican conference's stated objectives under McCarthy."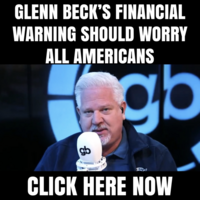 "It showed everyone that it was actually McCarthy who was working to knife Scalise. It was actually McCarthy who was working to knife Jim Jordan, it was McCarthy working to knife everyone, and he hadn't yet figured out a way to knife Mike Johnson," Gaetz continued. "And so he was worried that there was gonna be this great unifying moment and he scuttled the unifying moment. So because of McCarthy's objection, we had to have this three hour delay and you know, candidates announce again, have another forum."
During the delay, Gaetz reported that House Speaker pro tempore Patrick McHenry (R-NC) rushed to open the House floor out of recess. "Now, why did he do that? Because they were setting up a play to block Mike Johnson with write-in votes in the intra-conference process for Kevin McCarthy. They were promising people hearings on their favorite legislation, passage of bills. I heard people promise, 'oh, maybe you'll get a chairmanship.'"
Gaetz also confirmed earlier reports that McCarthy and his allies were floating the idea of a McCarthy speakership with Jim Jordan serving as "assistant House Speaker."
Gaetz described this plan as "some sort of like, Dwight Schrute assistant to the regional manager posture," referencing the iconic character from The Office known for holding a meaningless "assistant to the regional manager" position. "And that would have been debasing to Jordan, someone I like a great deal, and it would have been empowering to McCarthy," Gaetz told Bannon.
A number of Republicans soon told their colleagues that there would be more than 100 write-in votes against Johnson. On the first ballot, the write-in faction was only able to obtain 33 votes. McCarthy was ultimately able to increase the total to 43 votes on a secret ballot, though Johnson still obtained the majority.
At that point, Johnson called for a roll call vote, which would have forced the 43 Republicans to "announce themselves as being for a candidate who wasn't even running instead of a unifying force like Mike Johnson," Gaetz explained.
"And when we called for the roll call, do you know how many people voted for Kevin McCarthy? Zero. He went from promising 100 votes, to delivering 43, to zero willing to vote for him. And everyone in the room knew at that moment that I wasn't the force for chaos. I wasn't causing disunity," he continued.