Chicago's Democrat Mayor Brandon Johnson is now suffering from some of the most abysmal polling results in Illinois history signaling a loss of support from 72% of Chicago residents.
According to The Illinois Policy Institute, Johnson is joined at the bottom of the proverbial polling barrel by former Mayors Lori Lightfoot and Rahm Emmanuel who both polled as low as 27%.
The Lincoln Poll went on to note,
"Johnson's approval ratings on the issues were lowest regarding crime and public safety, with two of every three voters polled disapproving.
He also had majorities unhappy with his handling of housing and homelessness as well as his management of the migrant issue, with thousands facing a Chicago winter in heated tents."
According to HeyJackass.com, Year-to-date there have been 576 Homicides in Chicago, of them 518 people were shot and killed. There were 10 officer-involved shootings with five fatalities. There were 15 defensive shootings with three fatalities.
The city has also racked up 1,099 carjackings with only 59 arrests. Trending Politics reported in August that Johnson quixotically blamed the increase in carjackings… on auto manufacturers in a baffling statement that made international headlines and announced the city would seek legal action against carmakers KIA and Hyundai for "failing" to prevent thefts.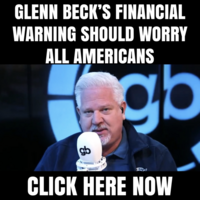 Democratic Alderman Raymond Lopez told Fox News, the move was a "play from a socialist playbook," adding ""Clearly, we don't have a crime problem. We have a Kia problem in the city of Chicago, according to Mayor Johnson."
Illinois Policy Institute Marketing VP Austin Berg shared the results noting, "This is one of the lowest job approval ratings recorded by a mayor in modern Chicago history. Today marks six months since his inauguration."
NEW: First public poll on Chicago Mayor Brandon Johnson's job approval rating released this morning from @illinoispolicy + @EchelonInsights.

📊Overall: 28% approve / 50% disapprove

This is one of the lowest job approval ratings recorded by a mayor in modern Chicago history.… pic.twitter.com/PEq289u8dV

— Austin Berg (@Austin__Berg) November 15, 2023
Berg reported further that in the poll crosstabs, Johnson lost ten points with Democrat voters, ten points with Black Voters, 20 points with Hispanic voters, and a whopping 37 points with parents.
Johnson reportedly won 52.1% of the vote in the April 2023 election, and only six months into the role now polls lower than Mayor Michael Bilandic who infamously allowed Chicago Streets to go unplowed during the 1979 Blizzard that led to 5 deaths and 15 injuries.
Dylan Sharkey, of the Illinois Policy Institute, told The Center Square, "Only three times since 1979 has a Chicago mayor's approval rating dipped under 30% It happened to former Mayor Rahm Emanuel in 2016 following the Laquan McDonald shooting, and it happened earlier this year to former Mayor Lori Lightfoot shortly before she failed to make the mayoral runoff."
In spite of the polling that could be best described as cataclysmic Johnson posted braggadociously to X, writing "We did everything I said we would do.Youth jobs Support for unhoused Violence prevention and intervention Department of the Environment Re-opening mental health clinics Re-entry, restoration and reparations Without raising property taxes. Thank you, Chicago."
We did everything I said we would do.

✅Youth jobs
✅Support for unhoused
✅Violence prevention and intervention
✅Department of the Environment
✅Re-opening mental health clinics
✅Re-entry, restoration and reparations

Without raising property taxes.

Thank you, Chicago.

— Mayor Brandon Johnson (@ChicagosMayor) November 15, 2023
The poll showed that 65% of Chicagoans feel the city is moving in the wrong direction, an increase of 6 percent since February. As opposed to the earlier drive toward 'defunding the police' approximately 73% of respondents said they want more of a police presence in the city and 69% see crime as the most pressing issue. Police data, reported by The Daily Caller showed crime has increased 21% this calendar year and an absurd 69% since 2021.