A federal judge has denied a request by Hunter Biden to hold his initial court appearance via video conference. The US District Court for the District of Delaware acknowledged that while there are logistical challenges for Hunter and the United States Secret Service, the importance of an initial appearance in a criminal case is more important.
Initial appearances, despite often being short, are one of the few instances where a defendant physically appears in court before a judge. Such appearances underscore the "integrity and solemnity of a federal criminal proceeding," wrote Judge Christopher J. Burke.
Burke highlighted that in his 12 years on the bench, he could not recall ever having conducted an initial appearance other than in person. This standard has been maintained for defendants from all backgrounds, irrespective of their location or personal circumstances.
Furthermore, the court noted that most of the criminal charges Hunter Biden currently faces are new and were not discussed during his prior hearing in July 2023. The upcoming appearance will be the first time these charges are addressed in court.
Last Thursday Hunter was indicted on three counts related to firearms and controlled substances.
The court also plans to discuss Hunter's pre-trial release conditions during this hearing. While it is expected that the current conditions will remain unchanged, any proposed alterations would be best addressed in person.
Both the defense and the government have previously stated that Hunter should not receive any special treatment in this case. The court echoed this sentiment, emphasizing that barring any unusual circumstances, Hunter should be treated like any other defendant. As such, just as any other defendant would be required to attend their initial appearance in person, the same standard applies to Hunter.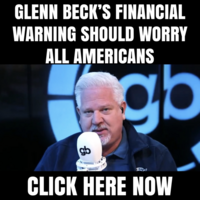 The initial appearance and arraignment for Hunter are now scheduled for September 26, 2023, at 10:00 a.m. Two of the three charges filed carry a potential sentence of ten years in prison as well as a potential fine of $250,000, three years of supervised release, and a special assessment of $100. The second count, related to providing a false statement concerning information required by federal firearms licensed dealers, has a maximum penalty of five years.
The third count charges Hunter with the possession of a firearm while being an unlawful user of or addicted to a controlled substance.
The indictment revolves around an incident that took place on October 12, 2018. According to court documents, Hunter is alleged to have made false statements on a federal firearms transaction record during the purchase of a Colt Cobra 38SPL revolver from a licensed firearms dealer in Wilmington, Delaware.
The indictment alleges that Hunter falsely certified that he was not an unlawful user or addicted to any controlled substance when purchasing the firearm.
Investigations into Hunter, who has struggled publicly with drug addiction, began in 2018 when investigators began probing his business relationships involving foreign companies attempting to gain a foothold in U.S. government relations. Earlier this September, Special Counsel David Weiss announced that the government intended to seek an indictment against Hunter by the end of September.
Hunter was initially charged on June 20 with violations related to firearms and two violations related to taxes. The charges were brought forth after failed attempts at resolving the case pretrial, including a proposed plea agreement and a pretrial diversion agreement, both of which were ultimately withdrawn.