Republican Congressman Brad Wenstrup (R-OH), a podiatric surgeon by trade who raised his public profile during the Covid-19 pandemic, announced he will retire at the end of his term.
Rep. Wenstrup, first elected in 2012, made it his personal mission during his final years in office to uncover the origins of the pandemic. In an announcement video released on X, the Ohio Republican promised to "help reveal the facts about the origins of COVID" before he leaves office in 2025.
"On the Intelligence Committee, I'll continue to work to preserve the safety and security of our nation… And as Chairman of the Select Subcommittee of the Coronavirus Pandemic, I'll help reveal the facts about the origins of Covid. This work will help our nation predict, prepare for, and possibly prevent the next pandemic," he said.
The other factor in his retirement, Wenstrup said, was the toll public service has taken on his family.

"Sadly, all too often the frantic pace of Washington has kept me away from our home," he said. "I'm just a fortunate guy who's been blessed with a fortunate wife and two wonderful children under the age of 11."
Rep. Wenstrup joins Reps. Derek Kilmer (D-WA) and Brian Higgins (D-NY) — none of whom are in competitive districts — in deciding to conclude their time in America's halls of power. Their retirements will shake up plans on both sides of the aisle to secure a majority in next year's elections. Republicans currently have a five-seat advantage, but any prediction on which party will control the chamber in 2025 is fuzzy at best.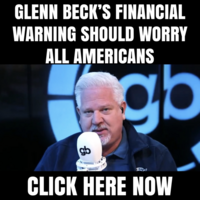 In addition, U.S. Senator Joe Manchin (D-WV) announced his retirement Thursday, dealing a major blow to President Joe Biden's plans to keep Democrats in charge of the upper chamber should he secure a second term. The conservative Democrat has almost certainly given the seat away to Republicans, who have secured a top-tier recruit with Governor Jim Justice, a popular figure back home.
Though Rep. Wenstrup hasn't announced his future plans, the moves being made by his fellow retiring colleagues suggest that there are lucrative opportunities out there for former statesmen. Rep. Higgins will become CEO of Shea's Buffalo Theatre, and as recently as August Sen. Manchin and his daughter were petitioning high-dollar donors to fund a $100 million effort to create a national third party.