On Thursday, Senator Joe Manchin (D-WV) announced he will not pursue another term in the U.S. Senate, setting the stage for a broader initiative to unify America. Manchin's statement on X, formerly Twitter, provided a narrative of his political origins and vision for the nation's path forward.
He began his announcement by recounting a pivotal conversation with his father, John Manchin, that propelled him into public service. "I got into politics because of an argument I had 40 years ago with my dad," he recalled, distinguishing between self-service and public service. This encounter ignited his commitment to serve not for personal gain but for the greater good of his community and country.
Manchin re-stated President John F. Kennedy's famous call to action: "Ask not what your country can do for you, ask what you can do for your country." He described this message as a guiding light throughout his career, a beacon that led him to vow to his father to serve "all the people, friend or foe, and not just myself."
In the Senate, Manchin has been known as a moderate Democrat, often serving as a swing vote on key legislation. He has been pivotal in bipartisan negotiations and has frequently crossed party lines. His stances have often reflected the conservative leanings of his home state of West Virginia, particularly on issues such as energy and the environment, where he has supported the coal industry.
As a moderate Democrat in a state that has been trending Republican in recent elections, his departure opens the possibility for a GOP gain in the Senate.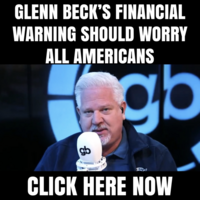 Manchin explained, "I have never cared about where good ideas came from," and has consistently sought to "put country before party, working across the aisle, and finding common ground." Despite facing criticism for his moderate stances, he maintained that the "fight to unite has been well worth it."
Manchin highlighted the strides made in West Virginia, stating, "Today, West Virginia is attracting more investment, opportunity, and jobs than it has in decades." However, he also acknowledged the array of challenges that plague the nation, from economic hardships to public safety concerns, all of which he deemed "American challenges."
"I have made one of the toughest decisions of my life and decided that I will not be running for re-election to the United States Senate." Instead, his new mission will be to "travel the country and speak out to see if there is an interest in creating a movement to mobilize the middle and bring Americans together."
"The growing divide between Democrats and Republicans is paralyzing Congress and worsening our nation's problems," Manchin siad. "The majority of Americans are just plain worn out. Our economy is not working for many Americans, from the rising cost of food and fuel and everything in between."
"We have a border crisis with illegal drugs entering our country and killing Americans every day. Our national debt is out of control and Americans don't feel safe, even in their own communities. We are providing critical aid to two of our allies, fighting wars for their survival. And we must prevent being pulled into a major war ourselves."
Manchin's message concluded with a reflection on the state of American politics and a call to action: "We need to take back America and not let this divisive hatred further pull us apart."