A former Maryland mayor and prominent LGBT activist who was mentored by Pete Buttigieg has been sentenced to 30 years in prison for sharing hundreds of sexually explicit images of children online.
Patrick Wojahn, who served as mayor of College Park from 2015 to 2023, received his sentence Tuesday after pleading guilty to disseminating 140 images of child pornography including some involving adults. He was sentenced to 150 years total, with all but 30 years suspended, but still will be eligible for parole in 7.5 years under state law, Fox News reported.
"I do sense the remorsefulness," said Prince George's County Circuit Court Judge Karen Mason during Monday's hearing where prosecutors read hours of victim statements. "And I do know you take responsibility."
Wojahn met Buttigieg in 2015 while the Biden official was serving as mayor in South Bend, Indiana. Both were assigned to be "buddies" at the US Conference of Mayors' Winter Meeting in DC, according to the New York Post.
"I now serve in a leadership role as vice chair of city livability and bicycling in part due to his mentorship," Wojahn said of Buttigieg, adding that they would discuss the challenges of being openly gay mayors.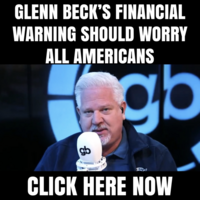 "We talked about balancing competing interests," Wojahn told the Washington Blade.
Authorities say the 48-year-old uploaded dozens of photos containing young boys to social media apps in January, prompting the Center for Missing and Exploited Children to notify officials in Prince George County, Maryland. Through their investigation, authorities determined a screenname "skippy_md" belonged to Wojahn after they subpoenaed his Kik account and discovered his government email address was being used to recover the account. A personal phone number and IP address were later linked to the activity.
Victims who submitted impact statements during Monday's hearing indicated they struggle with anxiety, isolation, paranoia, poor sleep, and a reduced sense of safety as a result of Wojahn's actions. Some said they have been stalked or forced to move as a result of the abuse.
In granting Wojahn the possibility of parole after 7.5 years served, Judge Mason cited Wojahn's past sexual abuse and 16 statements in support of his tenure of public service. He will serve his sentence at Patuxent Institution, a treatment-oriented maximum-security prison in Maryland.
The White House has not commented on Wojahn's relationship with Buttigieg, who now serves as the president's top transportation official.
JUST IN: Former Maryland mayor and mentee/friend of Pete Buttigieg, Patrick Wojahn, has been sentenced to 30 years in prison for the exploitation of 500+ children.

Crickets from the Biden White House.

Wojahn plead guilty to over 100 counts of possession and distribution of… pic.twitter.com/2qcpaH8kQb

— Collin Rugg (@CollinRugg) November 21, 2023