A three-judge panel of the D.C. Circuit Court of Appeals has made indications that it will take a "a careful scalpel" to the gag order imposed on former President Donald Trump by U.S. District Judge Tanya Chutkan.
According to a Monday report from Politico, the order imposes dire consequences for Trump if he speaks against "witnesses, prosecutors, and courthouse staff," related to the trial for his conduct on January 6th, 2021. The panel of judges expressed concern that the order impairs Trump's ability to defend himself against criticism related to his prosecution or refute the charges against him.
A judge appointed by former President Barack Obama, Judge Patricia Millett, likened the order to a straitjacket if Trump's ongoing legal fight becomes the focus of his opponents' attacks on the debate stage. She asked, "He has to speak 'Miss Manners' while everyone else is throwing targets at him?"
Millet explained,
"It would be really hard in a debate, when everyone else is going at you full bore. Your attorneys would have to have scripted little things you can say."
Describing Trump's rhetorical style she confessed, "It's not how I want my children to speak," adding, "but that's really not the question."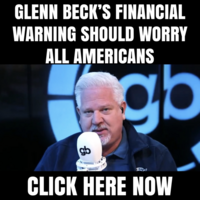 A second appointee from the Obama administration, Judge Nina Pillard similarly attacked five particular instances of the gag order going too far. In particular, she cited Trump's new inability to make critical commentary against any individuals in the public sphere who also happen to be witnesses.
She said that she had doubts as to whether the testimonies of former Vice President Mike Pence, former Attorney General Bill Barr or former Joint Chiefs of Staff Chair Mark Milley would be affected significantly by Trump's commentary.
"I would assume that their testimony would not be affected," she said according to Politico.
While the judges seemed to agree with Chutkan's notion that Trump should be limited at least in some respect to prevent him from supposedly intimidating witnesses or threatening the integrity of the legal process, they appeared to endorse a much narrower concept. The single Biden appointee on the panel, Judge Bradley Garcia defended Chutkan's decision citing a hearing held on the matter suggesting that the judge and prosecution had gathered a large volume of facts.
"We have to use a careful scalpel here," Millett explained. The order is currently suspended pending the appellate court's review.
The prosecution groundlessly claimed that Trump "knowingly stokes violent supporters to act against his perceived adversaries and has overtly attempted to silence key witnesses like his former White House chief of staff, Mark Meadows," Politico reported. They cited an August post from Trump to Truth Social in which he wrote, "If you go after me, I'm coming after you," and his characterizations of Special Counsel Jack Smith as "deranged."
Judge Millet questioned briefly if the order would still be a concern if Trump weren't running for president in 2024. Trump's attorney, John Sauer, responded that the order is "still unconstitutional," adding "The campaign adds an additional, but still-powerful, reason."
As reported previously by Trending Politics, 18 states' attorneys general have filed amicus briefs advising the court to strike down the gag order.
They argued, "As administrators of free and fair elections, we have an interest in ensuring no illegal prior restraint is entered against any major political candidate. Indeed, our citizens have an interest in hearing from major political candidates in that election. The Order threatens the States' interests by infringing on President Trump's free speech rights."
On November 16th, Judge David Friedman of the New York Court of Appeals lifted the gag order imposed on Trump by State Supreme Court Justice Arthur F. Engoron in his civil trial.