Recent developments indicate that the American Israel Public Affairs Committee (AIPAC) is reportedly planning to allocate a significant budget, estimated at around $100 million, for primary challenges against members of the U.S. Congress known as "The Squad."
The Squad, a group of progressive lawmakers, includes notable figures like Representatives Alexandria Ocasio-Cortez (D-NY), Ilhan Omar (D-MN), and Rashida Tlaib (D-MI), among others.
According to reports, AIPAC, the most influential pro-Israel lobbying group in the United States, is preparing to invest heavily in primary challenges against members of the Squad. This group of progressive legislators, known for their vocal criticism of Israel's policies, particularly concerning Gaza, has become a target for AIPAC's substantial financial resources after the October 7th attack by Hamas.
The move by AIPAC represents a substantial escalation in its efforts to influence U.S. politics, particularly within the Democratic Party. The decision to target The Squad, who have been critical of Israeli policies and have expressed pro-Palestinian sentiments, shows a deepening rift within the Democratic Party, as well as D.C., over issues related to the Middle East. Tlaib, a staple member of the socialist-adjacent clique, was just censured last week after she made anti-Semitic comments on X.
Slate reported: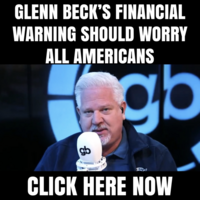 Close watchers now expect AIPAC to spend at least $100 million in Democratic primaries, largely trained on eliminating incumbent Squad members from their seats. It's likely that even more money will be spent by affiliated super PACs, including the Democratic Majority for Israel PAC and the Mainstream Democrats PAC, too. (These PACs have already launched six-figure ad buys against Bowman, Lee, and Tlaib, a year away from the election—an exorbitant, hardly strategic commitment largely meant to prove that money will not be in short supply.) Meanwhile, small-dollar fundraising numbers are way down across the board, making it even more difficult for those progressives to fund a defense.
The Squad, initially comprised of AOC, Omar, Tlaib, and Pressley, has expanded to include other progressive members of color. They have been staunch advocates for issues like Medicare for All, the Green New Deal, police reform, and student debt relief. Their rejection of big-money backing and reliance on grassroots support have made them prominent figures in Congress and favorites of the Democrats' young base of voters.
AIPAC's decision to engage in these primary battles is not just about the Israeli-Palestinian conflict but also reflects broader political strategies. The organization, which traditionally supported bipartisan candidates, seems to be aligning more with conservative policies and Republican interests.
In the 2022 midterms, AIPAC emerged as the largest single-issue outside spender in Democratic primaries, focusing its efforts on defeating progressive candidates, and the group seems to favor Republicans overall. Its affinity for the GOP stance on Israel is evident in the group's endorsement of 109 Republican members of Congress who voted to overturn the 2020 election and their recruitment of staff from conservative corners of Republican politics.
However, a Data for Progress poll sheds light on public opinion surrounding the U.S.-Israel relationship. Data suggests that a majority of Americans across the political spectrum — including Democrats, Independents, and Republicans — are actually in favor of a ceasefire and the de-escalation of violence in Gaza.
That said, the Squad will be facing many formidable challenges as the 2024 election cycle approaches.