Congressman Jamaal Bowman (D-NY), a member of the progressive "Squad," has faced charges and surrendered to authorities in Washington, D.C. for his role in pulling a fire alarm, an act that disrupted congressional proceedings amidst the heated negotiations that took place during last month's near government shutdown.
Bowman chose to plead guilty to the misdemeanor count of falsely activating a fire alarm and agreed to pay the maximum penalty of $1,000. In addition, he will issue a formal apology to the Capitol Police who maintain security at the Cannon House Office Building, the location where the incident occurred.
Although the law permits a jail sentence of up to six months for such a crime, it seems improbable that Congressman Bowman will serve any jail time. Bowman had previously claimed the incident as an accidental mishap, asserting that he believed he was merely trying to open a door. He had emphatically denied any intentions to delay House proceedings or votes. Not many people in D.C. believed him.
Now, a new video released today shows Bowman saw warning signs on the door, which was locked, and removed the signs. He then pulled the fire alarm without ever attempting to open the door, a fact that severely muddles the story he originally told.
WATCH: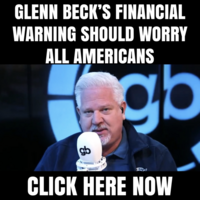 1. Removed the warning signs.
2. Pulled the fire alarm.
3. Didn't even try to open the door.

How is Jamaal Bowman not obstructing an official proceeding? pic.twitter.com/TesRz1KteN

— Congressman Troy E. Nehls (@RepTroyNehls) October 26, 2023
Pretty damning video – which does not support Bowman's previous statements. Doesn't even try to open the door – removes the warning signs, deliberately and knowingly pulls the fire alarm – then quickly walks away. https://t.co/CigfVOpDq3

— Bill Melugin (@BillMelugin_) October 26, 2023
In a statement released on Wednesday, Bowman said, "I am responsible for activating a fire alarm, I will be paying the fine issued, and look forward to these charges being ultimately dropped." Echoing this, Gabriel Shoglow-Rubenstein, the spokesperson for the D.C. Attorney General Brian Schwalb, confirmed Bowman's decision to plead guilty and his commitment to pay the fine in full.
Sources from NBC News reported that assuming Bowman honors the conditions of his plea, all charges will be dropped within three months. The New York Times quoted Bowman expressing his gratitude towards the swift actions by the D.C. attorney general's office.
"I'm thankful for the quick resolution from the District of Columbia attorney general's office on this issue," Mr. Bowman said on Wednesday in a statement responding to the charge. "I am responsible for activating a fire alarm, I will be paying the fine issued and look forward to these charges being ultimately dropped."
Bowman stated, "I am embarrassed to admit that I activated the fire alarm, mistakenly thinking it would open the door. I regret this and sincerely apologize for any confusion this caused." He added, "I want to be very clear, this was not me, in any way, trying to delay any vote. My hope is that no one will make more of this than it was."