Congressman Jamaal Bowman (D-NY) surrendered to Washington, D.C. area authorities late Wednesday to face charges for pulling a fire alarm that disrupted congressional business as Democrats were buying time while in negotiations during last month's near government shutdown.
Exclusive video captured by Fox News shows the "Squad" member slugging a backpack as he chatted with an officer shortly after confirming he would be pleading guilty to a misdemeanor count of falsely pulling a fire alarm. He has agreed to pay the maximum fine of $1,000 and write a formal apology to the Capitol Police who staff the Cannon House Office Building where the crime occurred. While the charge carries a maximum punishment of six months in jail, it is extremely unlikely that the New York Democrat will find himself behind bars.
WATCH:

"I am responsible for activating a fire alarm, I will be paying the fine issued, and look forward to these charges being ultimately dropped," Bowman said in a statement Wednesday.
Gabriel Shoglow-Rubenstein, a spokesman for Washington, D.C. Attorney General Brian Schwalb, confirmed Bowman "is pleading guilty and has agreed to pay the maximum fine."
Rep. Bowman's office added that all charges would be dropped in three months pending his guilty plea and completion of his fine payment and written apology, according to NBC News.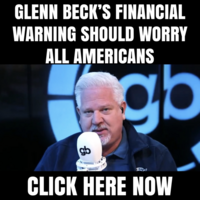 From the New York Times:
"I'm thankful for the quick resolution from the District of Columbia attorney general's office on this issue," Mr. Bowman said on Wednesday in a statement responding to the charge. "I am responsible for activating a fire alarm, I will be paying the fine issued and look forward to these charges being ultimately dropped."
Mr. Bowman also said he was "grateful" that the Capitol Police general counsel's office "agreed I did not obstruct nor intend to obstruct any House vote or proceedings," but no such determination was made public. The attorney general's office does not handle obstruction charges, which are felonies.
"Congressman Bowman was treated like anyone else who violates the law in the District of Columbia," Mr. Shoglow-Rubenstein said in a statement. "Based on the evidence presented by Capitol Police, we charged the only crime that we have jurisdiction to prosecute."
Cannon Building cameras captured Rep. Bowman pulling the alarm on September 30th, the same day that House Democrats were stalling for time to read the details of a spending bill offered by former House Speaker Kevin McCarthy (R-CA) to keep the federal government running. Bowman originally spun the incident as a mishap, saying he was reaching for a door handle.
"I am embarrassed to admit that I activated the fire alarm, mistakenly thinking it would open the door. I regret this and sincerely apologize for any confusion this caused," he said at the time.
He denied that his action was an attempt to delay a vote by the House.
"I want to be very clear, this was not me, in any way, trying to delay any vote," Bowman said. "My hope is that no one will make more of this than it was."