The third GOP primary debate, held last Wednesday night, marked a significant drop in viewership, drawing only 7.5 million viewers according to Nielsen ratings. This was a 21% decline from the second GOP debate in September and a more than 40% drop compared to the first debate held in late August.
The first debate, which aired on Fox News and Fox Business, attracted an audience of 12.8 million viewers. The second debate, hosted by Fox News, Fox Business, and Univision, managed to draw 9.5 million viewers.
However, the latest debate, moderated by NBC Nightly News anchor Lester Holt, saw a further decline in interest, averaging around 6.9 million viewers on NBC alone. The decrease in viewership was notable, as it showed a diminishing influence of primary debates in shaping the presidential race in the digital era.
The third and most recent Republican presidential debate showcased five candidates: Florida Governor Ron DeSantis, former South Carolina Governor Nikki Haley, Vivek Ramaswamy, Senator Tim Scott from South Carolina, and former New Jersey Governor Chris Christie.
A recent Morning Consult poll revealed that only 40% of Republicans consider debates "very important," a 9% decrease from a similar survey conducted before the first primary debate in August.
While there were some notable headlines, many have felt that the debates stand as a second-place competition because former President Donald Trump is just too far ahead in the polls. If the former president does not 'three-peat' as the GOP contender, it will likely be due to indictments putting him behind bars, and out of the race. Even then, nothing is certain in this unprecedented scenario.
Opting out of the debate, Trump held a rally in Hialeah, Florida, instead.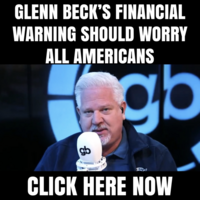 The former president received a particularly loud ovation after he vowed to win the state of Florida for the third time. Since Trump's unexpected 2016 victory in the Sunshine State, Florida has shifted to the right and is now governed by one of his newfound Republican rivals.
"With your vote, we are going to win the Florida primary for a third straight time. We are going to win this wonderful state in a landslide like we have done right from the beginning," Trump declared.
He then took shots at Governor DeSantis, saying, "You've got to remember, we got 1.2 million more votes than Ron DeSanctimonious. You know that, right?"
The rally continued with Trump's trend of counter-programming RNC debates. During the first, the former president sat down for an interview with former Fox News host Tucker Carlson. He then held a rally with Michigan autoworkers during the second one.
Last Thursday, the RNC announced that it would be holding its fourth presidential debate in Tuscaloosa, Alabama, a site the body previously floated in hopes of drawing President Trump onto the stage. The debate is scheduled for December 6 and is to be hosted by NewsNation and simulcast on the CW network.