The Republican National Committee, seemingly unaware that the GOP seems to have moved on from debate season, remains intent on finishing its calendar of clashes without former President Donald Trump.
On Thursday the RNC announced that it will be holding a fourth presidential debate on December 6th in Tuscaloosa, Alabama, a site the body previously floated in hopes of drawing President Trump onto the stage. The next round will be partnering with NewsNation, The Megyn Kelly Show on Sirius XM, the Washington Free Beacon, and Rumble.
"I am thrilled to announce that the RNC has sanctioned the fourth Republican primary debate in Alabama," wrote RNC Chair Ronna McDaniel. "With less than a year out from Election Day 2024, the fourth debate stage will showcase our winning Republican agenda against Biden's record of failure."
"It will be the margarita of debates — spicy, fun and somewhat intoxicating. Looking forward to it," wrote Kelly.
"Our platform continues to hold the line to protect a free and open internet, and we are thrilled to continue providing an online debate stage for the RNC," wrote Rumble Chairman and CEO Chris Pavlovski.
— Megyn Kelly (@megynkelly) November 9, 2023
Hosts for the fourth debate are expected to be disclosed at a later date.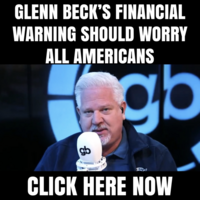 The largest change to the RNC's debate format comes with the lack of a major television partner. Fox News sponsored the first two debates while the third was sponsored by NBC News. Without President Trump, the RNC has seen a decline in viewership that has forced Fox to slash its advertising rates as it competed with Tucker Carlson, the former network star who hosted Trump for a competing interview.
The move indicates the RNC has reached the realization that many Republican activists are fed up with mainstream media formats and have tuned out in favor of watching President Trump hold alternate events. His sit-down with Carlson garnered millions more viewers on X than Fox earned, and during the second debate, he delivered a fiery speech before union auto workers during their strike with the nation's three major car companies. On Wednesday President Trump rallied his faithful in Florida, promising to win Governor Ron DeSantis's state for a third time.