Back in early February this year, a report claimed that Biden oversaw a top secret mission where specialized U.S. Navy diving teams bombed the underwater Nord Stream pipelines supplying Russian gas to Western Europe.
Pulitzer Prize-winning journalist Seymour Hersh, claimed in a 5,000-word report published on Substack that the bombing of the Nord Stream pipelines was a "Black Op" ordered by President Biden and executed by the CIA in collaboration with Norway.
However, according to a New York Times report released on Tuesday, recent intelligence indicates that a pro-Ukrainian group may have sabotaged the pipelines instead.
The Times' recently published article suggests that a "pro-Ukrainian" group (a.k.a. Biden) may have been responsible for the Nord Stream pipeline attack, and also indicated that Ukrainian President Zelensky was not involved. It is noteworthy that the article is freely accessible and raises questions about the intention behind this attempt to establish a new narrative. Almost every New York Times article has a paywall and subscription needed. 
"New intelligence reviewed by U.S. officials suggests that a pro-Ukrainian group carried out the attack on the Nord Stream pipelines last year, a step toward determining responsibility for an act of sabotage that has confounded investigators on both sides of the Atlantic for months," wrote the Times.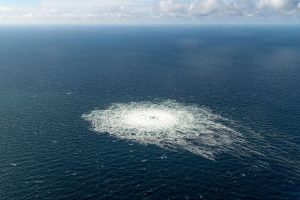 "U.S. officials said that they had no evidence President Volodymyr Zelensky of Ukraine or his top lieutenants were involved in the operation, or that the perpetrators were acting at the direction of any Ukrainian government officials."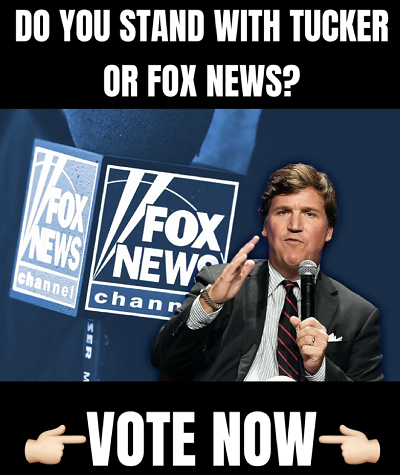 The German newspaper, "Zeit," separate from The New York Times, recently reported that a "yacht owned by Ukrainians" was used in a clandestine operation.
JUST IN – German newspaper Zeit now claims a "Ukrainian-owned yacht" was used in a "secret operation" to attack the Nord Stream pipelines.https://t.co/KRpHDnhagy pic.twitter.com/HPwIBydzYe

— Disclose.tv (@disclosetv) March 7, 2023
It's important to note, The New York Times never cites which "U.S. officials" they are getting their information from in the article.
BREAKING: New York Times reports that a pro-Ukrainian group carried out the Nord Stream pipeline attack last year.

The 'pro-Ukrainian group' is also known as the Biden Administration.

— Collin Rugg (@CollinRugg) March 7, 2023
The attack on the natural gas pipelines connecting Russia to Western Europe captured public attention, sparking speculation about its origins. It has become one of the most significant unsolved mysteries of Russia's year-long conflict in Ukraine.
Some have claimed Ukraine and its allies as the most likely suspects due to their opposition to the project, which they consider a national security threat as it enables Russia to sell gas to Europe more easily. However, both the Ukrainian government and military intelligence officials have denied involvement and claim ignorance regarding the perpetrator's identity.
"They [U.S.] have said that there are no firm conclusions about it, leaving open the possibility that the operation might have been conducted off the books by a proxy force with connections to the Ukrainian government or its security services."
LOL, the New York Times (deep state media) just released a story trying to claim a "pro-Ukrainian" blew up Nord Stream. AND they also claim Zelensky was not involved. 🚨🚨

This is hilarious for the brazen attempt to create a new narrative. 🤣 pic.twitter.com/8ZZbGRR5kJ

— Wall Street Silver (@WallStreetSilv) March 7, 2023
The New York Times claimed:
One estimate put the cost of repairing the pipelines starting at about $500 million. U.S. officials say they have not found any evidence of involvement by the Russian government in the attack…

Officials who have reviewed the intelligence said they believed the saboteurs were most likely Ukrainian or Russian nationals, or some combination of the two. U.S. officials said no American or British nationals were involved…

Any suggestion of Ukrainian involvement, whether direct or indirect, could upset the delicate relationship between Ukraine and Germany, souring support among a German public that has swallowed high energy prices in the name of solidarity…

Poland and Ukraine immediately accused Russia of planting the explosives, but they offered no evidence.

Russia, in turn, accused Britain of carrying out the operation — also without evidence…

U.S. officials say Mr. Biden and his top aides did not authorize a mission to destroy the Nord Stream pipelines, and they say there was no U.S. involvement.
The Nord Stream pipeline sabotage and its potential link to Ukraine could have significant implications for the Biden administration's foreign policy agenda. If the findings do indeed implicate Ukraine, it could complicate the administration's efforts to strengthen ties with Kyiv and garner support for Ukraine's ongoing conflict with Russia.
It could also strain relations with European allies who have a vested interest in maintaining a united front in support of Ukraine. The Biden administration may need to navigate this situation delicately to prevent any further escalation of tensions and to preserve its strategic objectives in the region.