Sha'Carri Richardson, who was previously removed from the 2022 United States Olympics team for a drug policy violation, was recently ejected from an American Airlines flight. The incident, which Fox News Digital described as a "verbal confrontation," occurred when a flight attendant asked Richardson to end a phone call prior to takeoff.
"Prior to the video this gentleman asked me to get off a cell phone call, I did." Richardson went on to say how she felt disrespected in a series of videos posted on social media.
"Following that while standing in front of me doing the safety protocols he continued to lean over to look at my phone. He asked to see that my phones were in airplane more at this point. He demanded that me show him. Which I did in front of him."
Following a request for Richardson to put her phone in airplane mode, the flight attendant resumed the FAA-mandated safety briefing. However, during the presentation, the flight attendant reportedly kept glancing at Richardson.
Track star Sha'Carri Richardson was kicked off a AA flight for arguing with Flight Attendant and recorded the whole incident. pic.twitter.com/LEOhcRvyne

— Anthony Tilghman (@AnthonyTilghman) January 21, 2023
"Several passengers were heard making various comments about the situation, with one person seeming to tell Richardson to end the argument with the airline employee," according to Fox News Digital.
"Y'all see him right? Y'all see him right? Y'all see him right? I'm sorry, it's not me," Richardson can be heard telling the passengers. "Talk to him. No ma'am. Do no talk to me like that. I'm an adult. Do not talk to me like that. Do not talk to me like that. Tell him to stop. If you do not know what's going on, do not yell at me."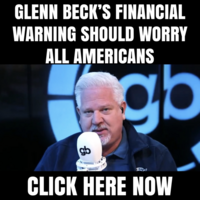 Fox News Digital reported that passengers applauded as Richardson was eventually escorted off the plane.