Most Pennsylvania power consumers are about to feel the pinch of rising energy costs. On June 1, the state's main electric utilities will pass through significant price rises from power generators. As per the Pennsylvania Public Utility Commission, energy charges, which account for roughly half of a typical household electric bill, are scheduled to rise by as much as 46 percent in some sections of the state.
PPL Electric is raising electric rates by 38 percent, from 8.94 cents per kilowatt-hour to 12.37 cents per kilowatt-hour, across its region that runs from the New York border through Maryland & includes sections of Chester, Montgomery, & Bucks Counties. A client utilizing 1,000 kilowatt-hours per month will see a bill increase of $34.30.
Clients of UGI Electric, which benefits consumers around Wilkes-Barre, would see their energy charges increase by 46 percent, from 8.85 cents per kWh up to 12.9 cents per kWh. UGI's pricing was 6.2 cents per kWh just six months ago or less than half of the price that will take effect on June 1, per report.
Electric rates for Peco's 1.6 million residential customers in Philadelphia and five adjacent counties will rise 8.1 percent on June 1, from 7.07 cents per kWh to 7.64 cents per kWh. Peco's 7.64-cent home energy rates will remain the cheapest among Pennsylvania utilities, at least until the next quarterly pricing change on Sept. 1.
There are ways to counter the impact of increasing energy costs, but one of them, a reduced deal from competitive suppliers known as Pennsylvania's "standard offer" program, appears to be running out of time.
Higher energy prices are driving up costs of generating electricity, hence electricity rates are rising. The same economic pressures that drove up gasoline & diesel prices last year, as well as home heating expenses last winter, have now pushed up natural gas prices, the fuel used to generate the majority of the region's electricity.
The differing PUC-approved formulae that each firm employs to buy power from electrical generators cause energy charges to vary among Pennsylvania utilities. Because some companies purchase the majority or all of their power on the spot market, their rates are more variable and reflect current market circumstances.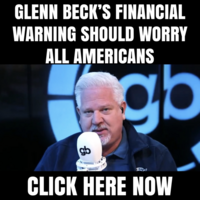 Peco holds semi-annual electricity auctions and buys around 40% of its power in one-year agreements and 60% in two contracts. Because much of its power was purchased last year at lower prices, its energy prices are not rising as quickly as those of other utilities.
Around 75% of Pennsylvania customers who get their power from their utility are affected by the quarterly pricing fluctuations. Customers who picked a third-party competitive power provider are unaffected, albeit many are already paying extra costs as a result of the same market dynamics that have driven up wholesale costs.
This story syndicated with permission from Frank at TrendingViews.com