The Philadelphia Police Department announced Wednesday that an arrest had been made after a dirt-bike rider attacked a woman and her young children in Center City. Video footage of the assault went viral and sparked nationwide outrage.
Police identified the suspect as 26-year-old Cody Heron, who was arrested overnight in Philadelphia's Frankford section. Heron is facing a number of charges, including Possession of an Instrument of Crime, Recklessly Endangering Another Person, and multiple counts of Aggravated Assault.
Footage of the disturbing attack was captured by a tourist from Florida as a large swarm of individuals on dirt-bikes and other off-road vehicles clogged streets less than two miles from Independence Hall. After a brief exchange of words, the suspect could be seen dismounting his bike before jumping onto the back of a woman's car then using his feet to smash the back windshield.
The woman's two young children were in the back of the vehicle at the time of the attack.
As Heron jumped off the car, a handgun could be seen falling out of his pants. The woman then exited the car and exchanged words with the attacker, Heron pointed the pistol at her head.

"Cody Heron, who was recklessly riding his motorcycle through the heavily populated streets of Center City Philadelphia while carrying a firearm, senselessly assaulted an innocent woman and her children who were simply going about their evening," Assistant District Attorney William Fritze said in a statement.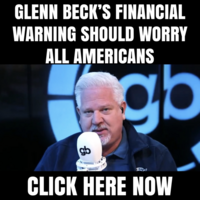 Heron is facing a total of 19 charges, resulting in bail being set at $2.5 million.
The case is a notable exception for Soros-backed District Attorney Larry Krasner, who has faced heavy criticism over his "criminal justice reform" policies, including the abolition of cash bail for a wide variety of offenses. Since Krasner took office, swarms of dirt bikes, ATV's and other off-road vehicles have run the streets with impunity.
In 2021, Philadelphia Police officers were barred from pulling over drivers for a wide variety of vehicle offenses, including broken lights, heavily-tinted windows and lack of registration.