Recent pictures of disgraced and former Governor of New York, Andrew Cuomo at dinner with Former Donald Trump Advisor and White House Alumni Kellyanne Conway have raised eyebrows between both Republicans and Democrats…
The two were spotted at dinner on the Upper East-Side of New York City on Monday night just around the January 6th committee's recommendations for former President Donald Trump, who Kellyanne Conway used to work for.
Those around the two heard Kellyanne Conway wish Cuomo a a "Buon Natale" which is Italian for Merry Christmas. The exited the swanky restaurant at around 10:30 at night.
Cuomo who fell from grace over the course of a few years was been accused of multiple instances of sexual assault and inappropriate conduct in the workplace led to his resignation as Governor over the state of New York.
Kellyanne on the other hand is notorious for being one of Donald Trump's fiercest defenders over the years despite resigning from her position in 2020 to "spend time with her family."
It's unclear to what the two were doing at dinner or what they may have been discussing at the restaurant. Check out the photos of the dinner below:
Cuomo and Kellyanne had dinner together last night.. 🤨 🤔 pic.twitter.com/unncJbtBgt

— Bopper (@TMKAREL1776) December 20, 2022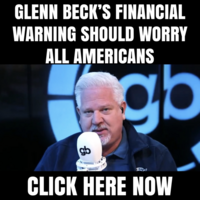 Never trusted Kellyanne Conway pic.twitter.com/Xo3lhuNYfq

— TheSilverLeo (@TheSilverLeo) December 20, 2022
Shortly after these images surfaced, Kellyanne Conway spoke to the press saying that there was nothing romantically involved in the dinner.
"Italians prefer eating to Zoom. We could have invited his brother, Christopher, but it's unclear that he eats carbs," Kellyane said to the New York Post.
"Nothing romantic. I've known the [Cuomo] family for decades," the former Trump advisor said.
"My policy portfolio included nonpartisan issues like veterans and the drug crisis, now worse than ever," Conway reassured the post, also saying that she had more meetings with other members of politics next week. "Looking to re-engage on that and it requires working across the aisle. Sharing a meal with [former New Jersey] Gov. [Chris] Christie next week on same."
As of now, Kellyanne is still reportedly married to her husband, George Conway, who took time away from politics at the same time Kellyanne did back in 2020.