Former Attorney General Edwin Meese III who served under President Ronald Reagan, has come forward with a court filing that criticizes Fulton County District Attorney Fani Willis' interpretation of the law in her 2020 election case against a former Trump Department of Justice official.
Meese argued that Willis' stance is an "affront to federal supremacy." Meese III's storied career has seen him serve in various capacities, from industry to academia, with a keen focus on public policy and constitutional law. He played a pivotal role in Ronald Reagan's 1980 presidential campaign as Chief of Staff and later served as Counselor to the President with cabinet rank.
"The prosecution of the President and an AAG is a major affront to federal supremacy never before seen in the history of our country," wrote Meese.
"If the premise of this prosecution were to be accepted, then state law enforcement officials could arrest local U.S. Attorneys and their Assistants while they were deliberating over whether and/or how to approach a possible prosecution of state or local officials."
"Similarly, under Fulton County's interpretation of federal supremacy, state or local officials could enter the Oval Office and arrest the President and his Attorney General during their deliberations over whether and to what extent to assert federal law enforcement powers against state or local officials. Not even George Wallace or Orval Faubus, during the heights of the heated civil rights-era disputes, were willing to go that far against President Kennedy and his Attorney General Robert F. Kennedy."
In 1984, Reagan nominated Meese to be the 75th Attorney General of the United States, a position he held until 1988. Post his tenure as Attorney General, Meese has remained active in legal and public policy matters, holding prestigious positions at the Heritage Foundation and other organizations.
The crux of the matter revolves around Jeffrey B. Clark, an Assistant Attorney General (AAG) during the Trump Administration. The indictment alleges that Clark drafted a letter in December 2020, proposing a view of facts regarding the 2020 election.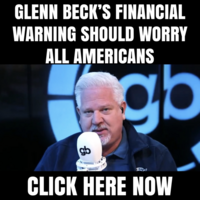 The letter was sent to his superiors at the Department of Justice, seeking their approval. However, Meese points out that disagreements on legal, factual, and policy matters within the Justice Department are commonplace. He emphasizes that differing views should not be treated as false writings, especially not as criminal false writings.
Meese further elaborates on the role of the Attorney General as the President's agent to carry out law enforcement authorities. He underscores the President's right to solicit views from anyone working in the Executive Branch, especially those appointed by him. The Opinion Clause of the Constitution also allows the President to require the opinion, in writing, of any Senate-confirmed officer of the United States.
Furthermore, Meese highlights that the draft letter, which is central to the indictment, was never sent. He cites news reports suggesting that after consultations with senior legal advisors, including Clark, President Trump decided against sending the draft letter.
District Attorney Fani Willis' investigation has been meticulous and expansive, covering a range of activities and communications related to Trump's post-election period in Georgia.