Yesterday, stunning news broke that the Department of Justice is conducting a preliminary investigation regarding classified documents from Biden's days as VP that were found at the U. Penn Biden Center.
Well, it turns out that it's not just that the documents were where they shouldn't be, but rather that they were in a location where they were in the control of an entity that had accepted millions upon millions of dollars in donations from communist China.
Turning Point USA's Benny Johnson, reporting on that on Twitter, said: "The University of Pennsylvania took over $100M in "donations" from China. Thats 389% more than the average American University takes in foreign donations. Odd. Why? UPenn houses The Biden Center. Did Chinese agents PAY to get access to classified documents there? Good Question."
Continuing, Benny attached a link to a New York Post article on the tens of millions donated to U Penn and commented "$54M in Chinese gifts donated to UPenn, home of Biden Center".
In the New York Post article, the NYP reports that the university received stunningly large donations from China around the time that Biden's time as VP was ending, which could have been around the time that the documents were moved from wherever they were supposed to be to the U Penn Biden Center, as they were from his days as VP. In the New York Post's words:
The Ivy League college raked in a total of $54.6 million from 2014 through June 2019 in donations from China, including $23.1 million in anonymous gifts starting in 2016, according to public records.

Most of the anonymous donations came after the university announced in February 2017 that it would create the Penn Biden Center for Diplomacy and Global Engagement. Joe Biden, whose term as vice president had just ended, was to lead the center and was also named a professor at the university.

The center, which is located in Washington, DC, opened its doors in February 2018. Antony Blinken, whom Biden named as secretary of state, briefly served as its managing director.

The Ivy League university received $15.8 million in anonymous Chinese gifts that year, including one eye-popping $14.5 million donation in May 2018, records show.
The NYP article, however, was written before the document drama so it instead suggests that the donations were related to Hunter Biden's work and contacts in China rather than Chinese access to classified Biden documents, saying:
The flurry of donations may be related to first son Hunter Biden's business interests in China, the National Legal and Policy Center, a Virginia-based watchdog, alleged in complaints sent in May and October 2020 to the Departments of Education and Justice.
Benny attached links to other articles exposing U Penn's questionable and suspicious donations from communist China, as you can see here: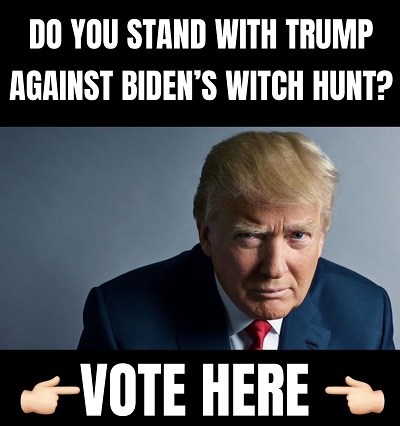 UPenn Can't Explain Mystery Donation From Chinese Companyhttps://t.co/teGvqCDxPu

— Benny Johnson (@bennyjohnson) January 10, 2023
Was it because of those donations that the Biden documents were moved to the U Penn Biden Center? We don't yet know, as the investigation is only in its early stages. However, the timing is certainly suspicious.