In a devious move, President Joe Biden is reportedly laying the groundwork to make it increasingly challenging for future Republican presidents to control the country's powerful left-wing bureaucracy. This news comes from a recent report by the New York Sun.
According to Betsy McCaughey, the Biden administration is implementing measures that could potentially hinder the efforts of future GOP leaders to rein in a bureaucracy that leans towards the left. The move is seen by some as a way to ensure that the policies and ideologies favored by the current administration remain entrenched, even if there's a shift in the political landscape.
The overarching strategy appears to be to embed certain policies and practices deep within the bureaucratic machinery. Such a move would make it difficult for subsequent administrations to reverse or modify them without significant effort.
The New York Sun wrote:
Of the 2.2 million federal civil employees, only 4,000 are presidential appointees. The rest stay in their jobs from one administration to the next, protected by rules that make it nearly impossible to discipline or replace them.

They overwhelmingly favor the Left. A staggering 95 percent of unionized federal employees who donate to political candidates give to Democrats, according to Open Secrets. Only a tiny 5 percent support Republicans.

Some federal employees in high positions slow-walk or even derail a Republican president's agenda — and get away with it. Why bother to vote if the left-leaning deep state stays in charge no matter who wins the presidency?

Among the GOP candidates, President Trump, Vivek Ramaswamy, and Governor DeSantis are vowing to conquer this obstructionism.

The president of the American Federation of Government Employees, Everett Kelley, claims GOP contenders want to "politicize routine government work." Nonsense. We're not talking about mail carriers. It's time to make lawyers, Ph.D.s, and other top-level career bureaucrats implement the president's agenda, not their own.
The tactic is not only a departure from the traditional peaceful transition of power but also a potential impediment to the democratic process.
Upon taking office, Biden promptly revoked an executive order issued by his predecessor, Trump. This order, known as Schedule F, would have allowed the Trump administration to remove job protections from many career federal employees, effectively turning them into political appointees who could be dismissed at will.
As the New York Times cited, while the order stated that agencies should not hire or fire Schedule F employees based on political affiliation, the implications were clear: these employees would be more susceptible to political influence. The Biden administration's proposed rule seeks to ensure that workers retain their existing job protections, even if their positions are reclassified.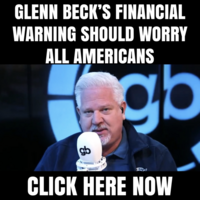 The rule also aims to clarify the types of positions that can be exempted from civil service job protections, restricting it to non-career political appointees who typically leave their positions when a presidency concludes.
As the political chess game in Washington continues, each move seems to have ramifications for years to come.
If future Republican presidents find it challenging to navigate or modify the bureaucratic structure, it could lead to increased tensions between the executive branch and the bureaucracy. Such a scenario could further polarize an already divided nation.