Joe Biden's younger brother, Frank Biden, would repeatedly halt business meetings in order to take calls from "the big guy" while his brother was serving as vice president, according to a report from the Wall Street Journal. The White House has long claimed that President Biden had no involvement in his son's business dealings.
Matthew Brady, who worked at the Federal Signal Corp. as a vice president and later a president of safety and security between 2006 and 2017, alleged that Frank Biden, 69, would halt meetings on multiple occasions. "I've got to put you on hold, the big guy is calling me," the president's youngest brother would reportedly say.
"I thought, 'OK, great, your brother is the vice president,'" Brady told the Wall Street Journal in reference to the interactions.
In addition to Frank Biden, two of Hunter Biden's former business associates have also referred to Joe Biden as "the big guy." Devon Archer — the First Son's main business partner — testified that Hunter would refer to his father as "my guy."
An FD-1023 file compiled by a "highly credible" FBI source also identified Joe Biden as "the big guy."
Frank Biden was also not the only Biden family member to tout his brother's name, as James Biden reportedly invoked his brother's union ties when he and Hunter Biden acquired Paradigm Global Advisors in 2006. "[T]he story was that they had relationships with different unions and that they would anticipate being able to get union funding or union investments into the fund," Charles Provini, who served as the firm's president, told the outlet.
"I was a little star-struck at the time perhaps," Provini added. "I think most of the things that he was saying were just pleasantries … It might have been for credibility."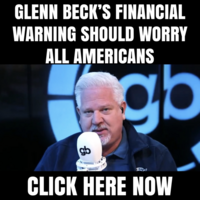 Hunter and James Biden each pocketed $4.8 million from a deal with the Chinese energy firm CEFC in 2017, according to a report from the New York Post.
"I am sitting here with my father and we would like to understand why the commitment made has not been fulfilled," Hunter Biden wrote in a WhatsApp message to his Chinese business associate, Raymond Zhao. He then seemingly invoked his father's position, stating that he would "make certain that between the man sitting next to me and every person he knows and my ability to forever hold a grudge that you will regret not following my direction."
Emails from Hunter Biden's laptop revealed that the First Son was holding a 10 percent stake in CEFC for "the big guy."