Sam Bankman-Fried purportedly considered paying former President Donald Trump upwards of $5 billion not to run for a second term, according to a new book exploring the rise and fall of the disgraced FTX founder.
Author Michael Lewis sat with 60 Minutes to unveil revelations from "Going Infinite," his deep dive into the world of cryptocurrency and Bankman-Fried's role in swindling investors out of billions of dollars as he rubbed shoulders with some of the world's richest individuals and most powerful politicians. Lewis's book is set to be released Tuesday, the same day that SBF's trial begins in which he faces up to 100 years in prison.
At the height of his wealth, SBF reached out to President Trump's advisors and asked for a monetary amount that he could pay the GOP leader to refrain from challenging President Joe Biden to a rematch. The amount SBF said he offered, Lewis reported, was $5 billion.
"Sam's thinking we could pay Donald Trump not to run for president, like how much would it take?… He did get an answer. There was a number that was kicking around, and the number that was kicking around when I was talking to Sam was $5 billion," said Lewis.
"Sam was not sure that number came directly from Trump… The question Sam had was, not just was $5 billion enough to pay Trump not to run, but was it legal?" he added.
Asked why SBF didn't complete the deal, Lewis said that the tech mogul was in the midst of watching his empire collapse as investors fled the crypto market he created. "He didn't have $5 billion anymore," Lewis said.
WATCH: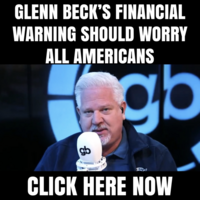 To complete his tell-all book, Lewis was granted full access to SBF as he managed FTX alongside co-founders who now stand accused on similar charges of defrauding investors and are set to testify against him this week. Despite pleas from his attorneys to remain quiet, the crypto guru has continued to grant media interviews just as he did with Lewis, betraying an insatiable appetite to defend himself in the public arena.
Earlier this summer the Justice Department agreed to drop charges against SBF related to campaign finance fraud as part of an extradition treaty between the U.S. and the Bahamas where he was staying at the time of his arrest. Bankman-Fried, who has personally given millions of dollars to Democratic politicians and causes, including the 2020 campaign for President Joe Biden, is still charged with seven counts related to wire fraud, securities fraud, and money laundering.