More concerning details about Hunter Biden's 2018 tax returns have come to light. In the testimony of IRS employees from yesterday's Ways and Means investigation, Jason Smith presented an account of the deductions that seem to contradict Hunter's own statements in his book.
Some of the items he deducted were payments to "no-show" employees and his "West Coast assistant," who was actually a prostitute, according to testimony. A particular point of controversy surrounds an $18,000 wire transfer. The transfer was divided into two parts: $8,000 in wages and a $10,000 golf club member deposit.
It was later revealed that the $10,000 deposit was used to pay for a sex club. The owner of the club confirmed Hunter's presence, revealing that he paid the hefty sum while his referrer didn't have to pay anything. The testimony reads:
2018 was so significant because, at the same time he is writing his book, he is 103 having the returns prepared. And the statements in his book completely contradicted what was being deducted on his tax return. He essentially said in his book that he was in a drug-addled haze and was essentially learning how to cook crack, was some of the quotes in the book.

So some of the items that he deducted were personal no-show employees. He deducted payments that were made to who he called his West Coast assistant, but she was essentially a prostitute.

He made payments — there's an $18,000 wire that is made to one of these individuals, and on the wires they say $8,000 in wage and $10,000 in golf — $10k golf club member deposit. And we know that that $10,000 went to pay for a sex club. He went to a sex club, and we've talked to the person that owned that sex club, and they confirmed that he was there. And the guy has to pay $10,000, and the girl — whoever is referring him there doesn't have to pay anything. So that was deducted on the tax return.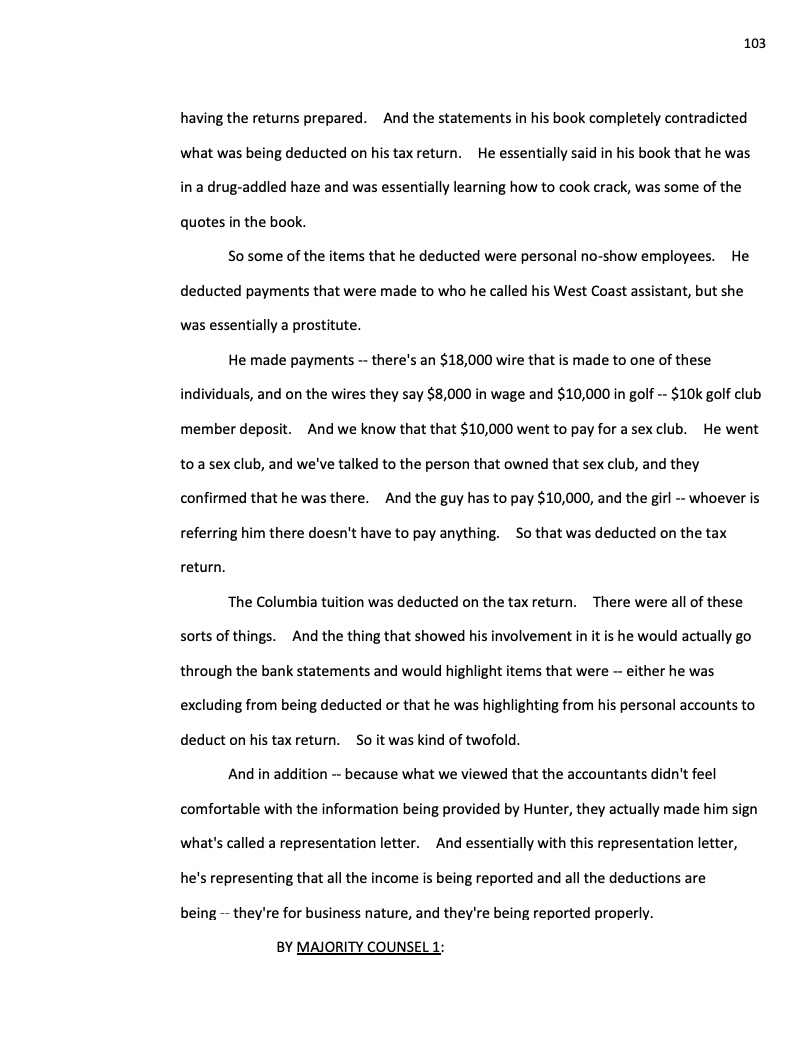 Another part of the whistleblower testimony details this while describing Hunter's estranged former partner and daughter.
So Lunden Roberts, she was on his payroll. She was not working. She was actually living in Arkansas pregnant with his child, and she was on his payroll. There were expenditures for one of — he called it his West Coast assistant, but we knew her to also be in the prostitution world or believed to be in the prostitution world. And he deducted expenses related to her. She relates to the sex club issue…

A: If there were prostitutes — some ended up being his girlfriends. So, they all kind of morphed and changed. So I want to be accurate in how I represent them. But there were a lot of females that I believe he was having sexual relationships with that I ended up interviewing.

Q: And he was paying money for the purpose of a sexual relationship, correct? To the best of your knowledge?

A: To the best of my knowledge, yes
Another piece of testimony alleged that Hunter Biden "created financial concerns for the family by spending extravagantly on his own interests, including drugs, alcohol, prostitutes, strip clubs, gifts for women with whom he had sexual relationships with, while leaving the family with no funds to pay legitimate bills."
— The_Real_Fly (@The_Real_Fly) June 23, 2023
Other deductions included his Columbia tuition and a range of other expenses. Crucially, evidence suggests that Hunter was personally involved in determining which items to deduct. He would reportedly go through his bank statements, highlighting items either to be excluded or included for tax deductions.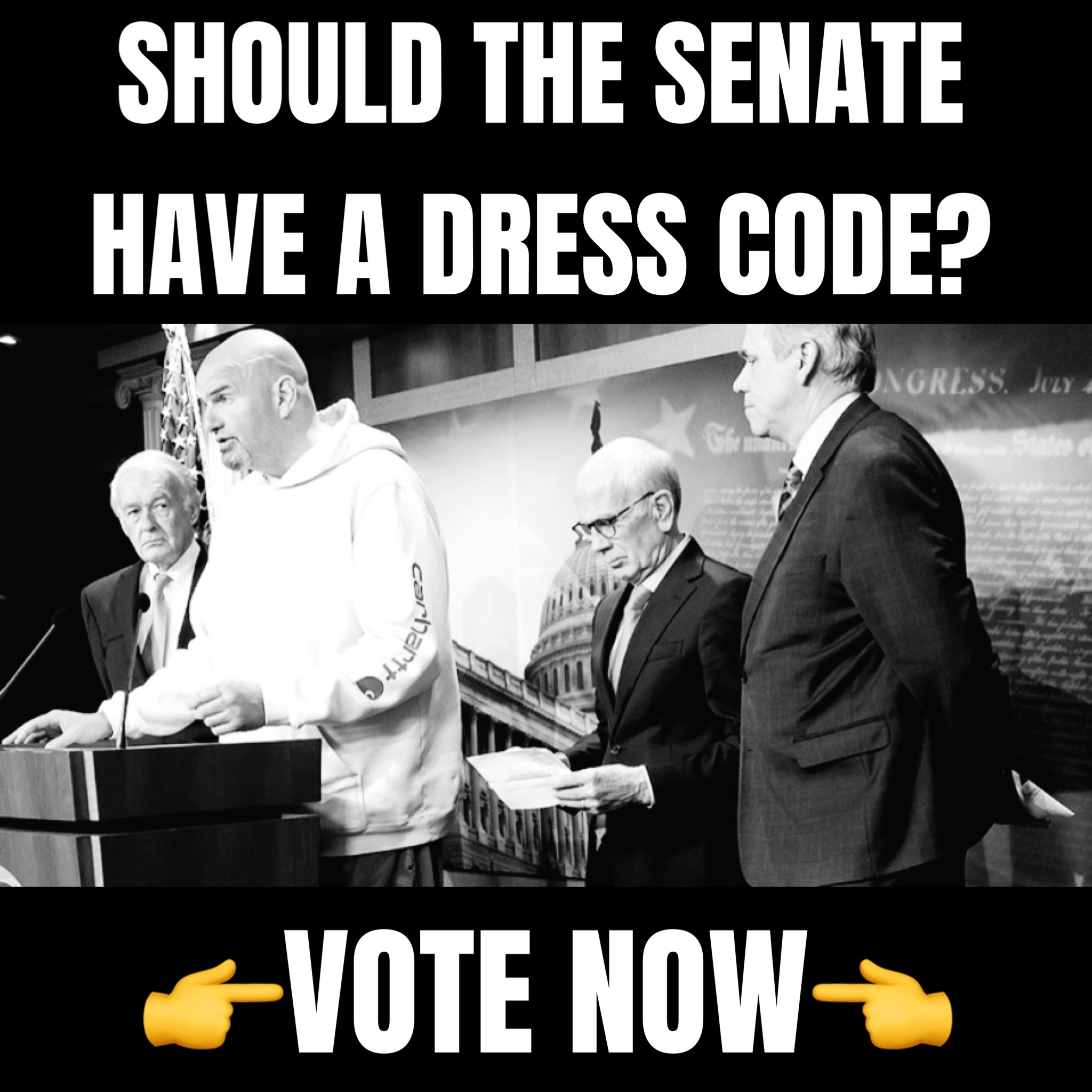 The accountants, apparently uncomfortable with the information provided by Hunter, made him sign a representation letter. This letter essentially stated that all income was being reported accurately, and all deductions were business-related and properly reported.