Former President Donald Trump is leading Florida Governor Ron DeSantis by roughly 39 percentage points, according to a new poll from the University of North Florida.
According to the new survey, Trump managed to secure 60 percent of the vote from registered Republicans in the Sunshine State. DeSantis only managed to garner 21 percent of the vote, signaling more bad news for the DeSantis campaign with Iowa less than two months away.
Former UN Ambassador Nikki Haley came in third with six percent, while former New Jersey Governor Chris Christie received two percent.
For Governor DeSantis, the numbers were not much better in a hypothetical head-to-head matchup with Trump. In that scenario, 59 percent of respondents said they would vote for Trump compared to just 29 percent for DeSantis.
Dr. Michael Binder, director of the university's Public Opinion Research Lab, stressed that the new survey is a terrible sign for DeSantis. "'Despite historically high approval in the polls, Governor DeSantis losing steam in his home state doesn't bode well for his national campaign," he said.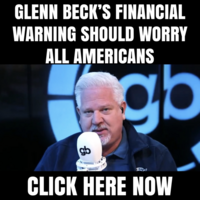 "Even if you wipe out the rest of the competition in a head-to-head, Trump leads DeSantis by 20 points."
Respondents were also asked about the former president's decision to contest the 2020 election results. An overwhelming majority — roughly 71 percent — agreed that he was simply exercising his constitutional right to question the outcome.
"Given the support for Trump in the upcoming election, it's not surprising that most of these voters think he was within his rights to contest the election," Binder said.
Just 16 percent of respondents agreed that Trump's actions represented a "threat" to Democracy. Among those 16 percent, DeSantis was slightly favored over Haley.