U.S. Rep. Marjorie Taylor Greene (R-GA) has vowed to renew her efforts to impeach Department of Homeland Security Secretary Alejandro Mayorkas after just seven Republicans joined with Democrats to kill a previous impeachment effort.
On Monday, eight House Republicans joined Democrats to vote against the MTG-introduced effort to impeach Mayorkas. An additional 12 Republicans missed the vote while an equal number of Democrats did the same.
Prior to the ill-fated vote, MTG cited the collapse of the southern border as the primary rationale for bringing impeachment articles forward.
"Rather than adhering to an oath he took to defend and secure our country and uphold the Constitution, Alejandro Nicholas Mayorkas has engaged in a pattern of conduct that is incompatible with the laws of the United States. Since assuming office, he has allowed approximately 10 million illegal border crossers to invade our country, 1.8 million of whom are known got aways and have evaded U.S. authorities," she said.
"Because of his open border policies, he's allowed more than 280 people on terrorist watch lists to be caught while attempting to cross the border between ports of entry as well as approximately 73,000 special interest aliens who are aliens from a nation that promotes terrorist activity, harbors terrorists or poses a security threat to the United States. These numbers do not even account for the approximately 1.8 million known got aways who are roaming the interior of our country. How many of them are terrorists?"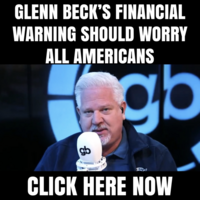 The failed effort reportedly generated significant frustration among House Republicans, leading one member to tell Fox News that the party is failing their voters. "Impeachment of Mayorkas is literally the lowest hanging fruit and we are fu**ing it up. Some of these people want to have endless hearings and do nothing. I can't see how [we] can't deliver one damn win," the unnamed Republican said.
On Sunday, Greene told Fox News' Maria Bartiromo that she will be reintroducing articles of impeachment as soon as possible.
"I will bring my articles of impeachment back to the floor after we get back from the Thanksgiving break," she said. "And this time, the Republicans in Congress better deliver different results. Mayorkas must be impeached and the invasion must stop."
Since Joe Biden assumed office in January 2021, more than 6.5 million illegal aliens have been encountered at the southern border, smashing previous records.