In his response brief to the Trump legal team's appeal of U.S. District Judge Tanya Chutkan's gag order on the former president, Special Counsel Jack Smith referred to potential witnesses as "political witnesses" in a seemingly revealing error.
Last month, Judge Chutkan handed down an unprecedented gag order on the former president that bars him from discussing key aspects of the case. The order has led to widespread condemnation from civil liberties advocates and accusations of election interference from the Trump campaign.
The motion was granted upon request from Smith, though Chutkan soon rescinded her own order after Trump filed an appeal. After reinstating the order roughly a week later, the order was temporarily suspended by a D.C. appeals court.
As part of the appeals process, both the prosecution and defense were instructed to submit briefs ahead of deadlines assigned to each party. In Smith's brief, his office pointed to a number of Trump's social media posts while arguing in favor of the gag order.
"At the hearing that followed, the district court reviewed several of the defendant's social media posts, which fell into 'roughly five categories,'" Smith wrote. This included statements about Judge Chutkan and district court employees, statement about Smith and his team, and statements about "political witnesses."
Smith was seemingly referring to "potential witnesses," though the potentially revealing error has raised eyebrows. "Talk about slip of the tongue," said independent reporter Julie Kelly in an X post.
LOLOLOL talk about slip of the tongue.

In his response brief opposing the appeal of Judge Chutkan's gag order, Jack Smith refers to "political witnesses" instead of "potential witnesses."

Too good. pic.twitter.com/eg6A6mAYaW

— Julie Kelly 🇺🇸 (@julie_kelly2) November 17, 2023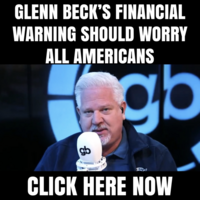 While the process to appeal Chutkan's gag order plays out, former President Trump has already received a massive win in New York Attorney General Letitia James' fraud case after an appeals court opted to overturn a gag order imposed by Judge Arthur F. Engoron.
Judge David Friedman of the appellate division's first department issued the ruling from the bench Friday, according to a report from the Associated Press. Friedman killed the gag order on constitutional grounds, citing the free speech rights of former President Donald Trump.