Fox News host Laurs Ingraham asked Republican National Committee Chairwoman Ronna McDaniel to defend her record in the wake of yet another round of disappointing election results last week.
McDaniel has come under fire following disappointing Republican showings in Virginia, where the party failed to flip the state's Senate and lost control of the House, Kentucky, where GOP nominee Daniel Cameron came up short against incumbent Governor Andy Beshear, and a number of additional races. Republicans were outspent in just about every race, which has led to questions over McDaniel's job performance.
The RNC chair was directly criticized during last week's Republican presidential debate, when businessman Vivek Ramaswamy called on her to resign.
On Friday, Fox News host Laura Ingraham asked McDaniel for her thoughts on recent election results, as well as her overall record.
"Vivek and others are saying that under your leadership, Republicans have lost election after election and positing the question, you know, why should you retain your job, given the track record of the party under your leadership?" Ingraham asked.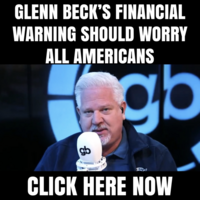 McDaniel answered by stating that she wants to "remain focused on Joe Biden and the Democrats" before criticizing Ramaswamy for what she deemed an inadequate response on the conflict in Israel. " And I think there was a moment missed during that debate by Vivek to talk about the fact that we still have 13 American hostages in Israel. The fact that for the first time ever in the history of either party, we had a Jewish co-sponsor for debate and we are in very perilous times in our country," she said.
"And I do think Republican voters, and I hear this echoed all the time, are tired of the circular firing squad within our party. And they're saying, can we please talk about Joe Biden and the Democrats and the border and fentanyl and crime and what's happening to our kids and inflation? But I'll definitely defend my record as chair."
Ingraham then stated that while she agreed with some of what McDaniel had to say while also noting that she more or less dodged the question about her record. " know you believe in accountability. You talk about it all the time. I mean, everyone, I mean, I'm accountable, you are, right? So that's what I asked you and you went into another, you know, another conversation," Ingraham said.
"Listen, when Vivek didn't vote in 2016, I was leading Michigan to the first win in history in 30 years. In 2018, we defied the odds. We got three senators, people like Josh Hawley, that allowed President Trump to build the largest conservative majority on the Supreme Court.," the RNC chair went on to say.
"In 2022, the RNC, which is a turnout machine, right? We're not the messengers. We don't create the messages for the campaigns. Those are the consultants who get very well paid."
Ingraham then noted that Republicans were outspent by roughly $8 million in Virginia, adding that a number of Virginia political operatives told the program that promised assistance from the RNC never came.
"Glenn Youngkin did a phenomenal job and he raised a lot of money. A lot of people don't understand fundraising. I can't raise state dollars. I don't get unlimited convention and state dollars. These were state house and state senate races, the RNC is a federal committee. So I mean, come on. These are people who come after me all the time," McDaniel stated.
"They're on Twitter, they're all the time. And let's see their results. What did they do in Virginia? How much money did they get? But let me stand by something else. In 2022, we took back the House. And the RNC is part of that. We're building the road. And we're launching Bank Your Vote, we've got to do that. We need people to vote early."